Marvel Universe Live: "Visceral," Authentic & Exciting – Mark Ferrando, who plays 'Electro,' in the show, coming to Oakland, San Jose, gives us the scoop

Marvel Universe Live "swings" through the Bay Area over the next two weekends, and if this wasn't on your live performance radar already, maybe it should be. Tickets to some shows are still available right here. While this may seem like something more suited to super hero lovin' 4-10 year old boys, ask yourself who you might find sitting in the  movie theatre at the latest Guardians of the Galaxy movie. According to Mark Ferrando, who plays Electro onstage and hails from the East Bay, the just-under-two-hour-show has appeal for all ages. He shared that the show is great for all family members and beyond. "My friends in their 20's to 30's come to see the show and really enjoy it!"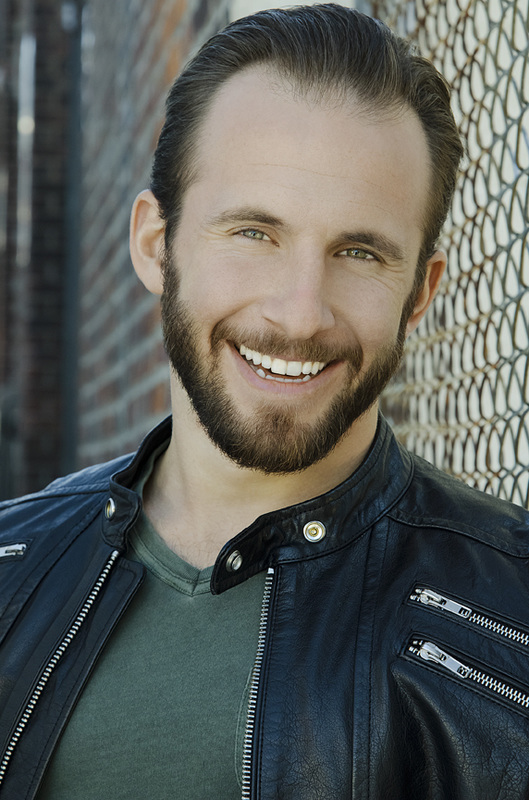 And what's not to love. With films from Marvel Studios breaking box office records in recent years, audiences have shown their affinity for both the colorful super heroes and the villains in the Marvel Universe. The live action performance, coming to both Oracle Arena and the SAP Center, features over 13 heroes and about just as many villains. For Ferrando's character, Electro, the show uses cutting-edge technology with lasers and projectors to highlight Electro's ability to control electricity.
Ferrando told us that each performer goes through a rigorous rehearsal and training process, with an experienced team of choreographers, fight directors, and character experts whose goal is to make sure each iconic figure is accurately represented. In fact, representatives from Marvel Studios, "the guys who make and develop the characters" also oversee the process to make sure all portrayals are consistent.
Ferrando especially loves Black Widow. "She's so incredible," he said. "She has this epic fight scene with Nebula."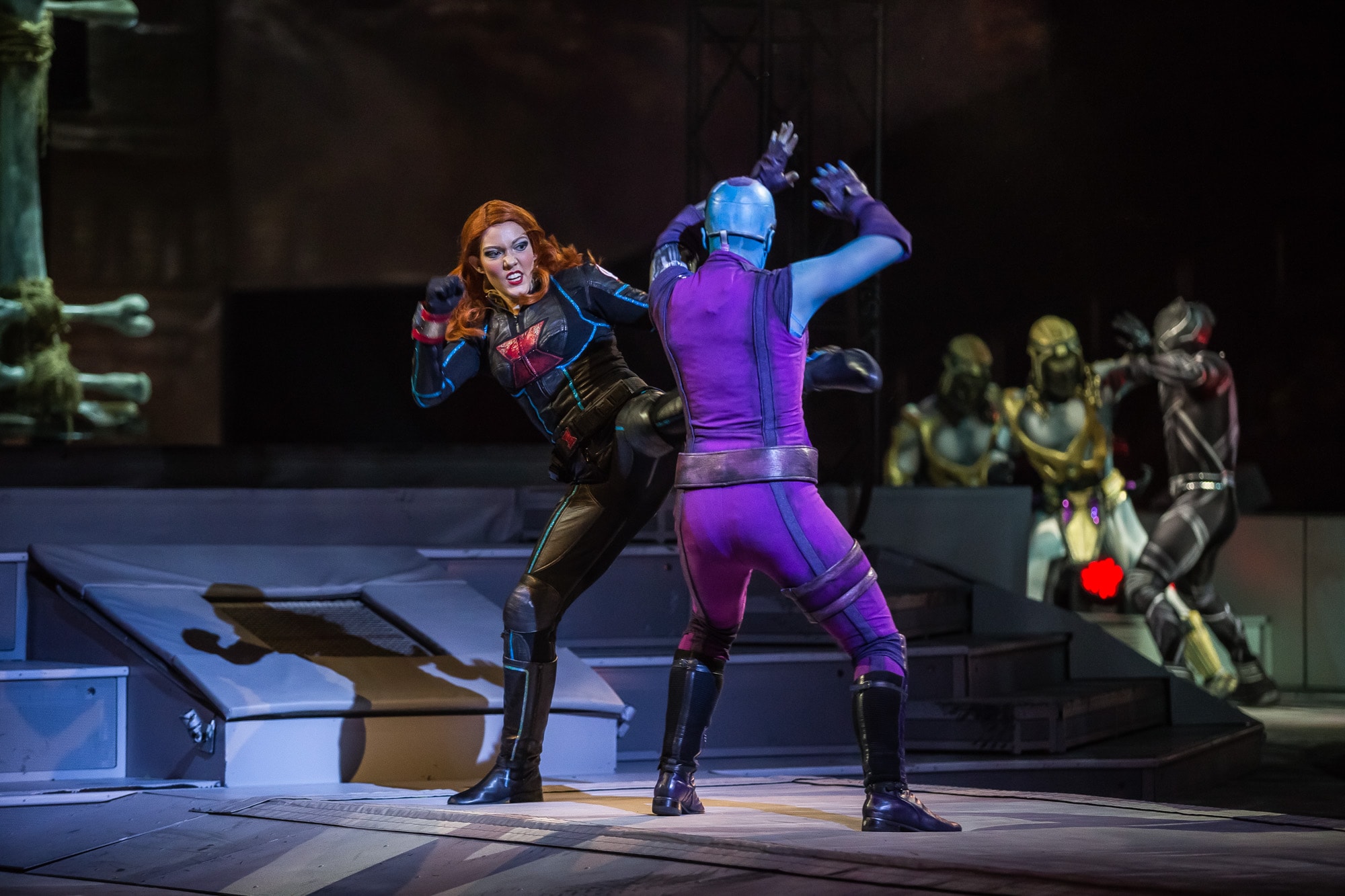 But the show has so much more. He was excited for Bay Area audiences to see the high-level stunts that one might expect to see at a Hollywood Amusement Park show, combined with dancers, circus performers, and motorcycle riders.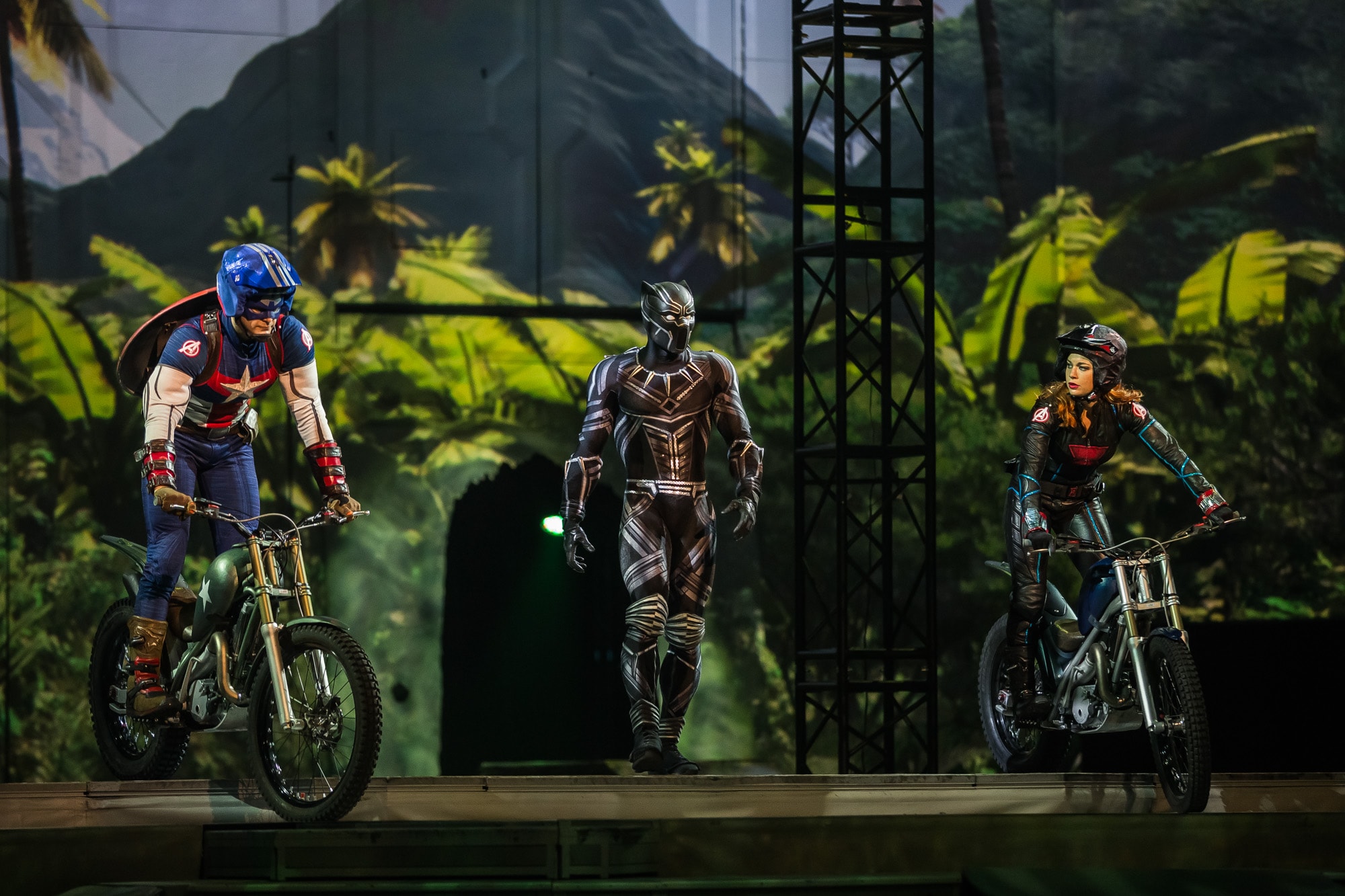 "It's so visceral," he gushed, as he talked about the experience seeing Marvel characters live, with a loud audience, all together under one roof.
So if you're looking for a fun family outing, make sure to check out Marvel Universe Live. Where else can you see a towering Groot live in the Bay Area?
Super hero action, thrills and drama will soar, smash and burst into arenas across the country starting this summer with the debut of the all-new action-packed adventure Marvel Universe LIVE! Age of Heroes. The iconic Marvel Super Heroes Spider-Man and The Avengers are joined by the Guardians of the Galaxy, including Star-Lord, Gamora, Groot, Rocket and Drax, in a legendary battle to defend the universe from evil. The newest production from Feld Entertainment, the world's leading producer of live touring family entertainment, will make its world premiere in Los Angeles on July 7, 2017.
Marvel Universe LIVE! Age of Heroes will be playing the Bay Area from August 11–20, 2017 with performances at ORACLE Arena in Oakland and the SAP Center at San Jose. Tickets start at just $20!
"Our tremendously talented creative team and a nearly super human cast, have created a show that brings the grandeur of Marvel to life," said Juliette Feld, producer of Marvel Universe LIVE! "Age of Heroes creates an experience that immerses families in non-stop action, creating movie-style thrills and jaw-dropping stunts that showcase the powers of your favorite Super Heroes right before your eyes."
Called on by Doctor Strange, the Guardians of the Galaxy join Marvel Universe LIVE! Age of Heroes on a momentous crusade against the scheming Nebula who teams up with the conniving and loathsome villains Loki and Green Goblin. The incredible superhuman forces of Iron Man, Thor, Black Panther, Hulk and Black Widow will unite in clashes that pit student against mentor, sister against sister and brother against brother.
Immersive video projection and cutting-edge special effects will captivate and transport audiences across the universe from the fantastical Savage Land to New York City and beyond. Spider-Man and Wasp's dynamic aerial stunts along with Captain America's daring motorcycle skills will be on display in the ultimate race against time to save mankind.
"I'm extremely excited to work on Marvel Universe LIVE! Age of Heroes and bring the talents and powers of these amazing characters with such dimensionality to life," said Marvel's chief creative officer, Joe Quesada. "Audiences will be on the edge of their seat as they witness the outrageous stunts and fight sequences in truly a unique experience that puts fans at the center of the action."
O A K L A N D
WHEN:Friday, August 11 – Sunday, August 13
Friday, August 11          7:00 PM
Saturday, August 12     11:00 AM, 3:00 PM & 7:00 PM
Sunday, August 13       11:00 AM, 3:00 PM
WHERE:ORACLE Arena – 7000 Coliseum Way, Oakland, CA 94621
TICKETS: Tickets start at $20 each!
S A N J O S E
WHEN:Thursday, August 17 – Sunday, August 20
Thursday, August 177:00 PM
Friday, August 187:00 PM
Saturday, August 1911:00 AM, 3:00 PM & 7:00 PM
Sunday, August 2011:00 AM, 3:00 PM
WHERE:SAP Center at San Jose – 525 West Santa Clara St. San Jose, CA 95113
TICKETS: Tickets start at $20 each!
Marvel Universe LIVE! Age of Heroes will travel throughout North America on a multiyear tour, including stops in Denver, Las Vegas, Salt Lake City, Indianapolis, Atlanta, Dallas, Miami and New York. After North America, the show will embark on an international tour starting in 2019. For a complete list of North American tour dates, locations and to purchase tickets, please visit MarvelUniverseLIVE.com.
Stay current on the latest developments through social media by following us on Facebook, Twitter, Instagram and YouTube — @MarvelOnTour.
About Feld Entertainment Feld Entertainment is the worldwide leader in producing and presenting live touring family entertainment experiences that uplift the human spirit and bring people together. With 30 million people in attendance at its shows each year. Feld Entertainment's productions have appeared in more than 75 countries and on six continents to date and include Monster Jam®, Monster Energy Supercross, AMSOIL Arenacross, Disney On Ice, Disney Live!, Marvel Universe LIVE! and Ringling Bros. and Barnum & Bailey®. More information about Feld Entertainment is available online at www.feldentertainment.com.
About Marvel Entertainment, LLCMarvel Entertainment, LLC, a wholly-owned subsidiary of The Walt Disney Company, is one of the world's most prominent character-based entertainment companies, built on a proven library of more than 8,000 characters featured in a variety of media over seventy years. Marvel utilizes its character franchises in entertainment, licensing and publishing. For more information, visit http://www.marvel.com/. © 2017 MARVEL