Metallica performs national anthem at SF Giants 2017 – Watch Metallica night highlights at AT&T Park, interviews with James Hetfield, Kirk Hammett and more

Metallica performed the Star Spangled Banner tonight at the San Francisco Giants game at AT&T Park. Our guest correspondent Milly Bannister was onhand to talk to fans, the band, and Giants players about the historic 5th annual Metallica night. James Hetfield and Kirk Hammett also talked about their new Carpool Karaoke episode coming to Apple TV this week. All the band members were in attendance, Lars Ulrich, Robert Trujillo, James Hetfield, Kirk Hammett, and they got together on the field and took a photo with Lou Seal before the game began. Though the Giants fell to the Cubs, 3-5, you can still have a blast watching the video above to see the band perform the entire national anthem and lots more!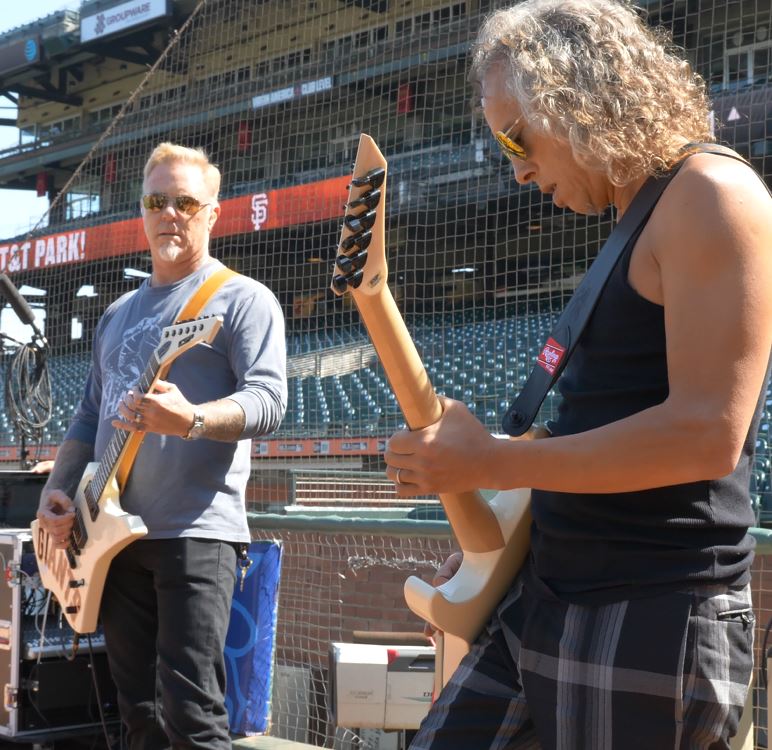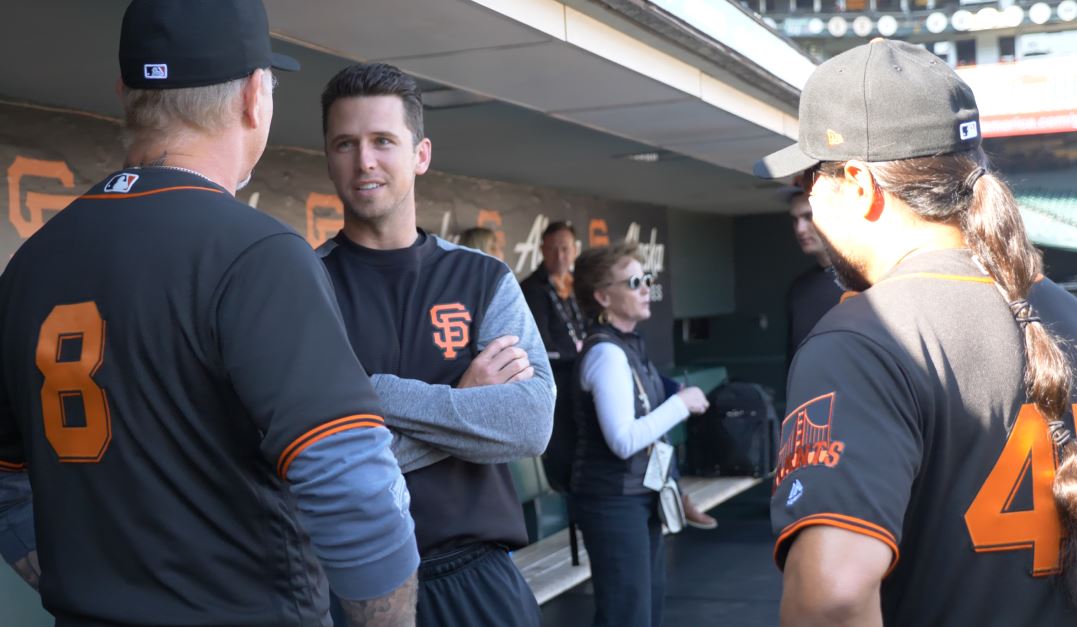 The band celebrated their 5th Annual Metallica Day, which honored the Grammy-Award winning band that has been entertaining fans worldwide since the 1980s! Members of the band were on-hand and participated in various pre-game festivities. A Special Event ticket package included a ticket to Monday night's game against the Cubs, as well as a collector's-edition "Hardwired for San Francisco" 3/4 sleeve shirt, which was only available with purchase of the Special Event ticket package. Giants fans, friends, family, and music lovers of all ages came out to support and enjoy the band's entertainment which was featured throughout the game! A portion of proceeds from every Special Event ticket sold benefitted The Posey Family Foundation.

In what has become one of the band's favorite hometown traditions,  the San Francisco Giants invited the band to celebrate a night on the field with them. The annual event took place on Monday, August 7, 2017 against the World Champs, the Chicago Cubs. There was also an exclusive VIP event that night in Triples Alley with Lars Ulrich hosting a pre-game Q & A with tennis coach, commentator and author Brad Gilbert on sports, music and more.