Welcome to Bay Area HQ, Bay Area Sports & Entertainment Television

We are proud to be the Bay Area's #1 TV Show for Sports and Entertainment News  & Interviews, with episodes that have aired to over 3 million viewers on FOX-affiliate KICU, KOFY, and digital channels across the world. Our ROKU channel, Bay Area HQ,  is available on over 10 million ROKU players under the News category. Thank you for watching! Our production quality rivals most celebrity news sources and our fun and original interviews have drawn high praise from viewers all over the globe. We're always excited to cover red carpets, charity events, sporting events, concerts, and athlete/celebrity appearances. Take a look at a sample of a few of our shows:
Bay Area HQ is An Official Google News Source:

Also Seen On:

NFL AM & NFL.com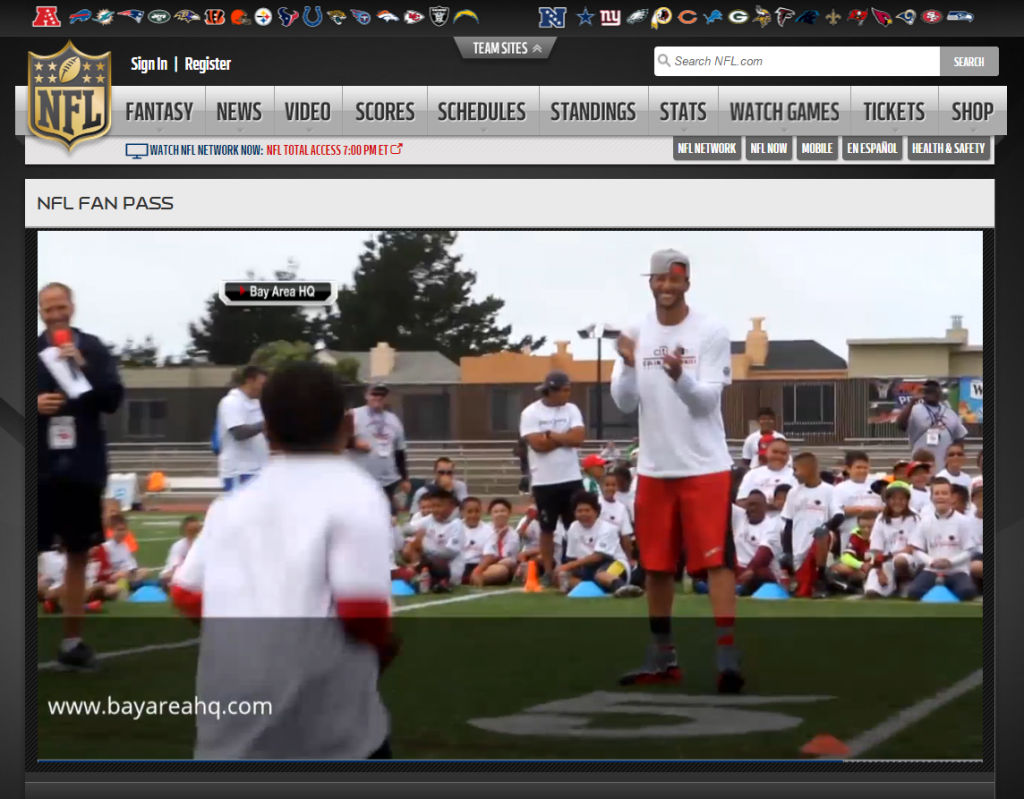 E! Channel (Total Divas – S4, Episode 2)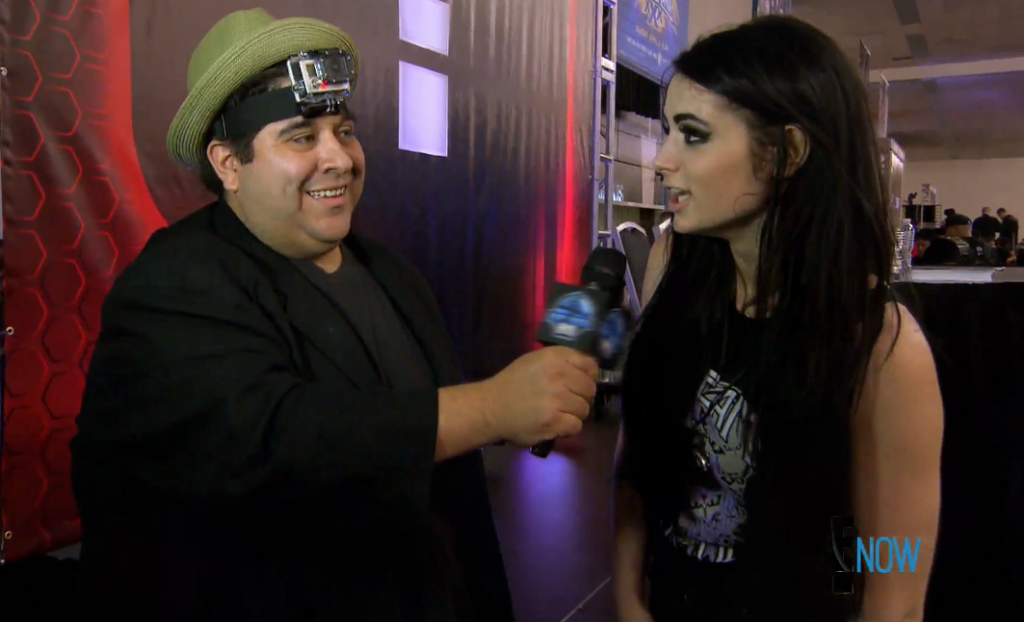 Created By:
   Ken Spalasso
CEO + Founder
A passion for the convergence of sports, entertainment, technology and business inspired Ken, an accomplished California trial attorney, to create the world's first Super Bowl event guide & TV Show, Super Sunday HQ, in 2006. Ken has developed and expanded the property into the leading mobile app (iOS/Android), network TV show, and online resource for celebrity Super Bowl party news. Super Sunday HQ has enjoyed successful campaigns and partnerships with The Miss Universe Organization, Uber, The W Hotel, and hundreds of nightlife venues in cities that have hosted the Super Bowl. Super Sunday HQ is both well-received by fans, and several top media organizations such as: The Arizona Republic, Boston Globe, USA Today, Yahoo Sports, NBC, and the Tampa Bay Times. In 2015, the app was chosen as one of the top 6 mobile tools for the Super Bowl by Arizona Central & Arizona Tech Beat.
In 2014, Ken brought the same passion for sports and entertainment to the Bay Area, and founded Bay Area HQ. Within a year, Bay Area HQ has attracted millions of viewers around the world both online and on FOX affiliate KICU, as well as KOFY. Bay Area HQ footage has been credited and licensed to several national media outlets including NFL.com, ESPN, as well as dozens of affiliates for ABC, NBC and CBS. While Super Sunday HQ has been credentialled by Rolling Stone, MAXIM, EA Sports, Bud Light, The NFL, Sports Illustrated, ESPN, Billboard, and many other organizations, Bay Area HQ has been credentialled by WWE, San Francisco 49ers, and HBO and many more top organizations.
Ken was born and raised in the San Francisco Bay Area, attending Santa Clara University for both undergraduate and law degrees. He has worked in-house as an Associate Counsel at a local multi-million dollar company as well as being credited on several NHL, PGA, NFL, MLB, and NCAA sports video game titles while working at Electronic Arts and Sega of America. Ken is a hands-on leader, doing the majority of writing, editing, producing, and distributing all content for all outlets. Follow Ken on his new instagram or contact: kenATbayareahq.com.
 With Appearances By:
Kirsten Moran, dancer, model, & television host, has appeared on both Bay Area HQ and Super Sunday HQ as a celebrity interviewer, talking to well-known sports personalities such as Stephen Curry, Bruce Bochy & Vernon Davis as well as nationally-recognized musical artists Imagine Dragons, Snoop Dogg, Jordin Sparks and many more.
She has been a member of the San Jose Saberkittens dance team, and has been selected as a San Francisco 49ers Gold Rush NFL Cheerleader for the 2015 Season. Well-liked, hard-working, reliable, and professional, Kirsten is one of the Bay Area's brightest new stars, and she will continue to impress, whether performing on the sidelines at Levi's Stadium or interviewing your favorite actors, musicians, & athletes. You can follow Kirsten on her instagram.
Bobby B has been appearing on both Bay Area HQ and Super Sunday HQ as a celebrity interviewer for nearly a decade, talking to well-known sports personalities such as Jimmy Fallon, Kevin Costner, Charli XCX, Aaron Rodgers, Eli Manning, Olivia Munn, P Diddy, and hundreds of other top names. His interviews have garnered the attention of media, celebrities, and many other fans of sports and entertainment.
His over-the-top personality and quick wit makes him one of the most applauded and original red carpet reporters today. Fans from all around the world have approached him at various events to give him high praise. If you see Bobby B around, let him know you enjoy his videos! Bobby B is an avid San Francisco Giants fan, so keep an eye out for him on gameday!
Nadine Marie is an accomplished TV host, actress, and spokesperson appearing on several national networks such as The Travel Channel and Mark Cuban's HDNet. She has appeared several times for both Bay Area HQ and Super Sunday HQ as a celebrity interviewer, showing off her outgoing personality and quick-witted exchanges with many stars such as Evander Holyfield, Nelly, Usher, Eddie Money, Mike Ditka, and many more.
A world traveler who hails from Toronto, Canada, Nadine brings a wealth of experience and natural talent to any interview or hosting assignment. You can follow Nadine on her instagram.
  Marlu Silva
On Air Personality

Marlu Silva is one of the Bay Area's young rising stars, as she has several entertainment, fashion, beauty, and business projects underway. She is best known for her daily hosting duties on Estrella TV's (KTNC 42) popular program Al Dia con Leticia Mendoza.  Selected as 2012's Miss San Jose Latina, Marlu has interviewed several major celebrities, musicians & athletes for both Bay Area HQ and Super Sunday HQ, such as The Roots, French Montana, Clean Bandit, Draymond Green and many more.
Using her magnetic personality and enthusiastic approach, Marlu makes a great sports and entertainment reporter, and she is just getting started. Keep track of all her projects by following her on her instagram.
,.
 With Help from Our Crew:
Jay Panlilio, has been at fixture at both Bay Area HQ and Super Sunday HQ, fulfilling double duty as a videographer and writer. Jay has advanced technical knowledge of all things web and video-related.
In his spare time, Jay enjoys salsa dancing and playing soccer. Not only has Jay travelled to several Super Bowls, he as also seen World Cup action on multiple occasions.
Jimmy Hartley  has mastered the use of the monopod and keyboard as he has helped produce great articles and segments for both Bay Area HQ and Super Sunday HQ. Jimmy possesses superior skills in the art of video production and editing and has been instrumental on many shoots. In his spare time, Jimmy is a big sports fan and enjoys playing cards and listening to 90'smusic. And believe it or not, Jimmy is a 49ers fan.
Bay Area HQ, Bay Area Sports & Entertainment Television
For Inquiries on Internships, Freelance Opportunities, and Advertising email:  ken AT bayareahq DOT COM
Bay Area HQ
405 El Camino Real #240
Menlo Park, CA 94025
P: (650) 213-2000
F: (408) 217-6178
Have an athlete or celebrity appearance? Contact:
news AT bayareahq DOT COM, or ken AT bayareahq DOT COM