Rally Health, Kevin Hart, Maria Menounos in SF on SAT: – A-List Stars Host Free Family-Friendly Fitness Event at Justin Herman Plaza 10am-2pm in San Francisco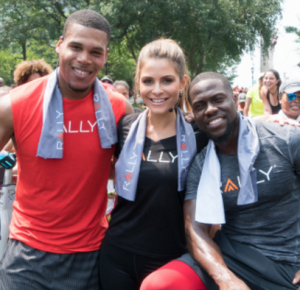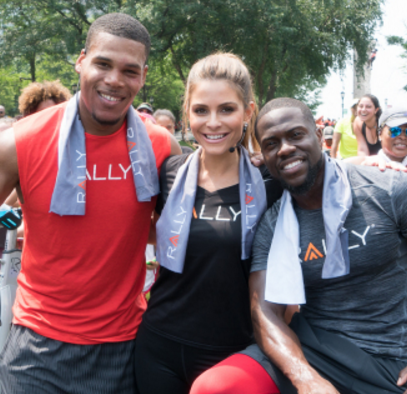 Rally Health is bringing Kevin Hart to San Francisco. Hart, the wildly popular stand-up comedian and star of upcoming films like Jumanji (with Dwayne "The Rock" Johnson) and Ride Along 3 (with Ice Cube), will join television personality Maria Menounos, Los Angeles Chargers running back Melvin Gordon, and Ron "Boss" Everline (Hart's personal trainer) in hosting a free outdoor event.
The one-day festival is called, Rally HealthFest, an event by the digital health company Rally Health℠ . It will be held at Justin Herman Plaza in the Financial District of San Francisco on Saturday, March 25. Hart, Gordon and Menounos will team up to show Bay Area residents how fun and easy it is to lead a healthy lifestyle. Use hashtag #rallywithkevin ! Here's a personal message to Bay Area residents from Kevin himself:
The San Francisco Rally HealthFest will feature fitness activities such as yoga and boot camps, cycling classes and an interactive kids' zone. Gordon will lead football drills, and Ron "Boss" Everline, Kevin Hart's personal trainer, will take attendees through group workouts. Additional offerings will include a photo booth, brain games, massages, healthy snacks and the chance to earn prizes. The many different activities are grouped into stations to demonstrate Rally's four core pillars of health: MOVE, EAT, CARE and FEEL, and to provide information about how people can become more informed health care consumers.
"We're thrilled to have Kevin and Maria at the event to help motivate people to improve their health and fitness," said Grant Verstandig, Rally Health founder and CEO. "Attendees have a real treat in store for them, and we hope people throughout the Bay Area will come out to this fun and educational event."
"I've always supported Rally's mission to help people live healthier lives, because it's something I think about and try to do every day of my life – not only for myself, but also for my family, friends, fans and everyone who comes to our Rally HealthFests," said Hart. "These events are an awesome vehicle to get the word out that being healthy is cool, and of course, I get to demonstrate that. This is our fourth Rally HealthFest, and they just keep getting better. I can't wait to see everyone in San Francisco."
To learn more about the Rally HealthFest and register for the event, visit www.rallyhealth.com/sfhealthfest or follow the conversation on Twitter and Facebook.
When/Where:
Saturday, March 25, 10 a.m. – 2 p.m.
Justin Herman Plaza
Embarcadero Center, Financial District
Market Street & Steuart Street, San Francisco, Calif.
About Rally Health, Inc.
Rally Health, Inc. is a consumer-centric digital health company that makes it easy for individuals to take charge of their health and wellness, and collaborates with health plans, providers, and employers to drive consumer health engagement. The company's flagship offering is Rally®, a digital health platform that offers a suite of solutions that help consumers manage their health and health care needs: Rally EngageSM focuses on personalized health and wellness support; Rally ChoiceSM is a benefits marketplace; and Rally ConnectSM offers physician search and cost transparency. More than 20 million consumers have access to the Rally platform through payers such as UnitedHealthcare, BlueCross BlueShield of South Carolina, Health Alliance, and thousands of employer groups. With offices in Washington, D.C., San Francisco, Chicago, Minneapolis and Denver, the team behind Rally Health has been working together since 2010 to transform the consumer health and wellness industry. For more information, please visit www.RallyHealth.com.