San Francisco Film Festival – Top Celebs Expected – Where to find Ethan Hawke, Jenny Slate, Bill Nye , Eleanor Coppola, Gigi Gorgeous, and More Stars in the City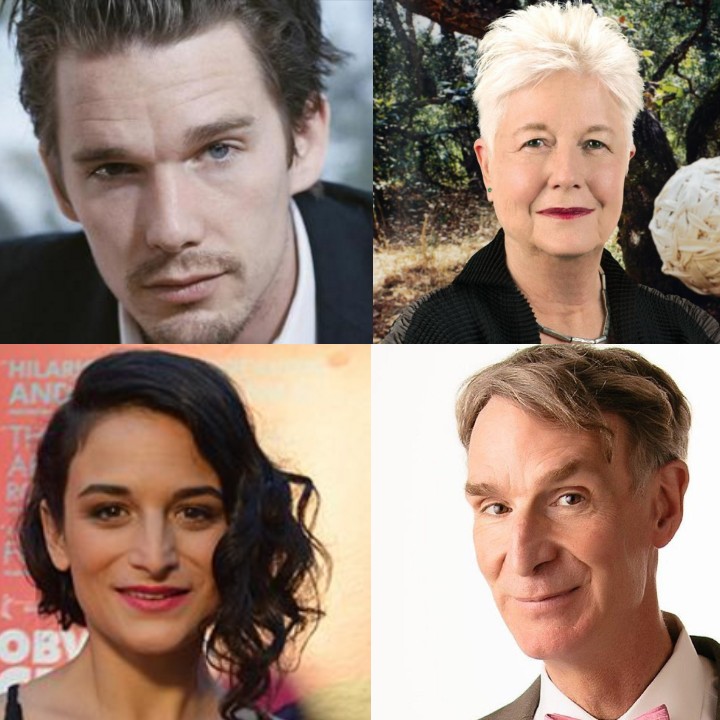 San Francisco Film Festival, our short name for the San Francisco International Film Festival,  recently announced several big appearances, films, and events in a major press conference held at Dolby Labs. – The nonstop, two-week exhibition is the longest-running film festival in the Americas, an extraordinary showcase of cinematic discovery and innovation in one of the country's most beautiful cities.
The 60th edition runs April 5-19 at venues across the Bay Area and features nearly 200 films and live events, 14 juried awards with close to $40,000 in cash prizes, and upwards of 100 participating filmmaker guests. Last year, many events sold out, so be sure to get tickets to your favorite events. Click here for more info.  Last year, several surprise celebrity guests were announced. Check the schedule on the official site often to find even more celebrity appearances!
CELEBRITY APPEARANCES
JENNY SLATE (Scheduled to Attend) – OPENING NIGHT FILM "LANDLINE" – WEDNESDAY, APRIL 5, 7PM CASTRO THEATRE (AFTER PARTY AT REGENCY CENTER)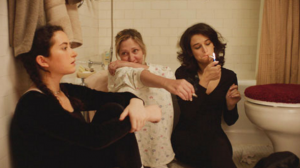 The San Francisco Film Festival will begin in style with a special Opening Night screening of Gillian Robespierre's acclaimed independent comedy Landline at the Castro Theatre, Wednesday, April 5, at 7:00 pm, followed by the Opening Night Party at the Regency Center. Robespierre along with star Jenny Slate and co-writer, producer Elisabeth Holm are scheduled to attend and participate in a post-screening Q&A. Additional guests to be announced. The movie is about a dysfunctional family that grows closer when long-buried infidelities come to light across generations. The humor is compassionate and honest with a neurotic edge that matches its '90s New York setting. Jenny Slate, Edie Falco, John Turturro, Jay Duplass, and newcomer Abie Quinn make up the exceptional ensemble cast in this charming film that never shies away from the personal flaws that complicate and strengthen the relationships in our lives. Amazon Studios will be releasing Landline on July 21, 2017. Film & Party VIP – $150. Film & Party GA – $75. Film only  – $35. Party only – $45.
ETHAN HAWKE (Scheduled to Attend) – TRIBUTE TO ETHAN HAWKE – SATURDAY, APRIL 8, 3:30PM YERBA BUENA CENTER FOR THE ARTS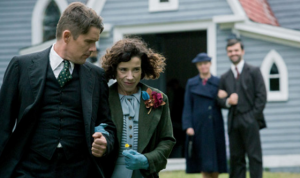 Internationally acclaimed actor, writer, and filmmaker Ethan Hawke will be honored during the SFFILM Festival with a special tribute. An intimate onstage conversation with the talented and versatile performer and storyteller will take place Saturday, April 8, at 3:30 pm at the Yerba Buena Center for the Arts, followed by a screening of his new film, Aisling Walsh's Maudie. Tickets are $25.
ELEANOR COPPOLA (Scheduled to Attend) – THE GEORGE GUND III CRAFT OF CINEMA AWARD PRESENTATION – MONDAY, APRIL 10, 7PM, SFMOMA's Phyllis Wattis Theatre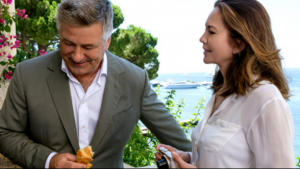 Celebrated Bay Area filmmaker, artist, and writer Eleanor Coppola will be the recipient of the George Gund III Craft of Cinema Award at the 60th San Francisco International Film Festival (April 5–19). The award will be presented to Coppola on Monday, April 10, 7:00 pm at SFMOMA's Phyllis Wattis Theater. An intimate onstage conversation will be followed by a screening of Coppola's narrative feature debut Paris Can Wait. The George Gund III Craft of Cinema Award, given in tribute to the longstanding Film Society chairman of the board who passed away in 2013, honors a worthy member of the filmmaking community for outstanding and unique contributions to the art of cinema. Tickets are $14-15.
BILL NYE (Scheduled to Attend) – BILL NYE: SCIENCE GUY SCREENING – MONDAY, APRIL 10, 6PM, Victoria Theatre
The effortlessly charming, bow-tie sporting scientist Bill Nye is beloved by all generations who grew up watching his show, Bill Nye the Science Guy, but his work didn't stop once the show went off the air. In his current role as CEO of The Planetary Society, Nye is working to advance founder Carl Sagan's passion project of solar sails. The April 10 screening will include a special Q&A and conversation with subject and Science Guy, Bill Nye; the filmmakers David Alvarado and Jason Sussberg; and Dr. Eugenie C. Scott, the former Executive Director of the National Center for Science Education, an organization that defends the teaching of evolution and climate change in public schools. Tickets are $14-15.
SAM ELLIOTT (Scheduled to Attend) – THE HERO SCREENING – TUESDAY, APRIL 11, 6PM, SF MOMA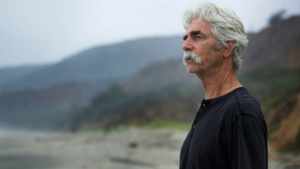 An ailing movie star comes to terms with his past and mortality. Director Brett Haley and actor Sam Elliot expected. Tickets are $14-15.
GIGI GORGEOUS (Scheduled to Attend) – THIS IS EVERYTHING – GIGI GORGEOUS SCREENING – WEDNESDAY, APRIL 12, 8:30PM, Victoria Theatre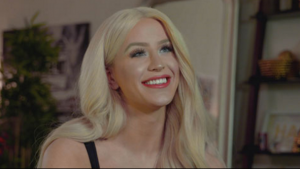 This Is Everything: Gigi Gorgeous, chronicles the transition of Gregory Gorgeous, the young YouTube star, famous for his make up tutorials and online presence, to Gigi Gorgeous, an upcoming model and personality. The film takes you behind the scenes on Gigi and her family as they navigate this new world. Director Barbara Kopple, subject Gigi Gorgeous, and special guest Ian Roth expected. Tickets are $14-15.
MATT BOMER (Scheduled to Attend) -WALKING OUT SCREENING – SUNDAY, APRIL 16, 1PM, Castro Theatre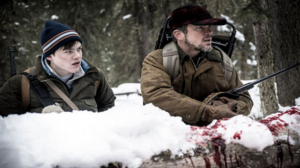 An urban teenager journeys to Montana to hunt big game with his estranged father. Father and son struggle to connect, until a brutal encounter in the heart of the wilderness changes everything. Directors Alex Smith and Andrew J. Smith and actor Matt Bomer expected.
OTHER HIGHLIGHTS:

– William R. Hearst III will provide a unique perspective on Orson Welles' Citizen Kane, on Thursday, April 6, 6:30 pm, at the Yerba Buena Center for the Arts. Along with a screening of the influential feature, the grandson of William Randolph Hearst—the inspiration for the film's title character Charles Foster Kane—will speak about the film in an intimate conversation with film historian David Thomson. Part of the 60th San Francisco International Film Festival, the event marks one of the first times a Hearst family member has addressed the film publicly.
– Closing Night of the landmark 60th San Francisco International Film Festival will be The Green Fog – A San Francisco Fantasia, a new commission by SFFILM and Stanford Live in which the world-renowned Kronos Quartet will perform a new score by composer Jacob Garchik to accompany a visual collage by award-winning filmmaker and cultural iconoclast Guy Maddin. The Green Fog will take place at the historic Castro Theatre on Sunday, April 16 at 7:00 pm, followed by the Closing Night Party at Mezzanine.
– Asian Dub Foundation Live Score of George Lucas's THX 1138 and The Man with a Movie Camera with DeVotchKa. Continuing the Festival's tradition of uniting vital contemporary musicians with classic films, Asian Dub Foundation will electrify George Lucas's stark 1971 authoritarian odyssey with their signature cross-genre sound live at the Castro Theatre on Tuesday, April 11, at 8:00 pm. DeVotchKa will harmonize their Russian-inspired rhythms and stylistic diversity with Dziga Vertov's immensely influential 1929 film at the Castro Theatre on Thursday, April 13, at 8:00 pm.
– the 60th San Francisco International Film Festival's anticipated Centerpiece event will be Patti Cake$ (USA 2016), first-time feature director Geremy Jasper's dynamic and inspiring film which tells the story of Patricia "Patti Cake$" Dombrowski, a big girl with a big mouth and big dreams of hip-hop superstardom. Patti Cake$ was a Spring 2014 SFFILM / KRF Filmmaking Grant winner. The celebratory Centerpiece screening will take place on Wednesday, April 12, 7:30 pm at the historic Castro Theatre.
WORLD PREMIERES 
The Cage Fighter, Jeff Unay, USA
Defender, Jeff Adachi, Jim Choi, USA
The House of Tomorrow, Peter Livolsi, USA
Leaning Into the Wind – Andy Goldsworthy, Thomas Riedelsheimer, UK
Muhi – Generally Temporary, Rina Castlenuovo-Hollander, Tamir Elterman, Israel/Germany
People You May Know, Sherwin Shilati, USA
NORTH AMERICAN PREMIERES
Discreet, Travis Mathews, USA
Duet, Navid Danesh, Iran
El Mar La Mar, Joshua Bonnetta, J.P. Sniadecki, USA
Heaven Sent, Wissam Charaf, France/Lebanon
Hotel Salvation, Shubhashish Bhutiani, India
Mrs. K, Ho Yuhang, Malaysia
The Next Skin, Isaki Lacuesta, Isa Campo, Spain/Switzerland
US PREMIERES
Endless Poetry, Alejandro Jodorowsky, Chile/Japan/France
Park, Sofia Exarchou, Greece/Poland