Stana Katic & Raza Jaffrey : The Rendezvous Interview – Beckett from Castle (Katic) Answers our Deadpool 2 Question at the Mill Valley Film Festival Premiere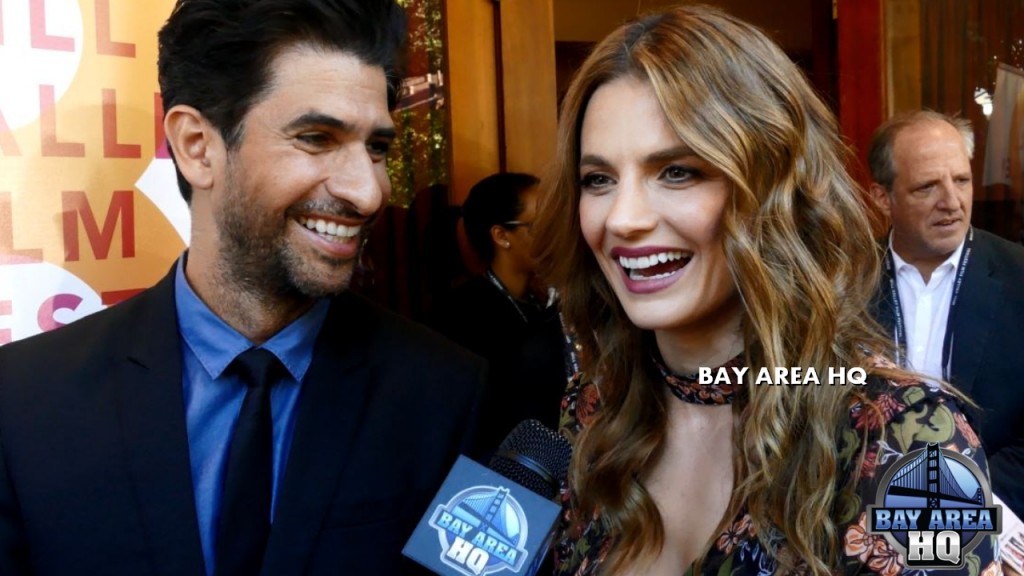 Watch our interview with Stana Katic & Raza Jaffrey, the stars of The Rendezvous, which premiered at the 39th Annual Mill Valley Film Festival yesterday. You may recognize Katic from her role as Beckett on the long-running series Castle, and Jaffrey from Code Black. The Rendezvous is an exciting adventure/mystery so we asked how adventurous this duo was in real life, as well as trying to confirm the rumors that Katic is slated to appear in Deadpool 2 as Domino. Watch the interview to see the red carpet cast arrivals and this fun interview.
Stana Katic & Raza Jaffrey in The Rendezvous
Director Amin Matalqa, best known for the award-winning Captain Abu Raed, sprinkles romance and humor into this high-energy caper starring Stana Katic (who audiences will recognize from her long-running role on Castle) and Raza Jaffrey (Homeland, Code Black) in this desert duet with nods to the international swagger of James Bond and The Da Vinci Code. Rachel Rozman (Katic) is a tough, stubbornly independent Los Angeles doctor who travels to Jordan with dapper State Department official Jake Alshadi (Jaffrey) to identify her world-traveling brother David's body. In Amman, she discovers it is not a simple task to claim her sibling's remains and take him home: David was suspected of stealing ancient religious artifacts and now Rachel is, too. She and Jake set out to discover the truth about the mysterious item that led to David's demise, trying to stay one step ahead of a fanatical sect and shady officials who pursue them.
Amin Matalqa (Director), Reza Jaffrey (Talent), Meg Cionni (Talent), Dan Halsted (Producer), Tricia Gibbs (Producer), Amanda Rohlke (Executive Producer), Austin Wintory (Music), Sasha Bell (Editor), Terrel Seltzer (Writer)