Selena Gomez & James Franco  – In Dubious Battle: Watch Franco talk about his Spring Breakers co-star, Catcher in the Rye, and Pineapple Express 2, at MVFF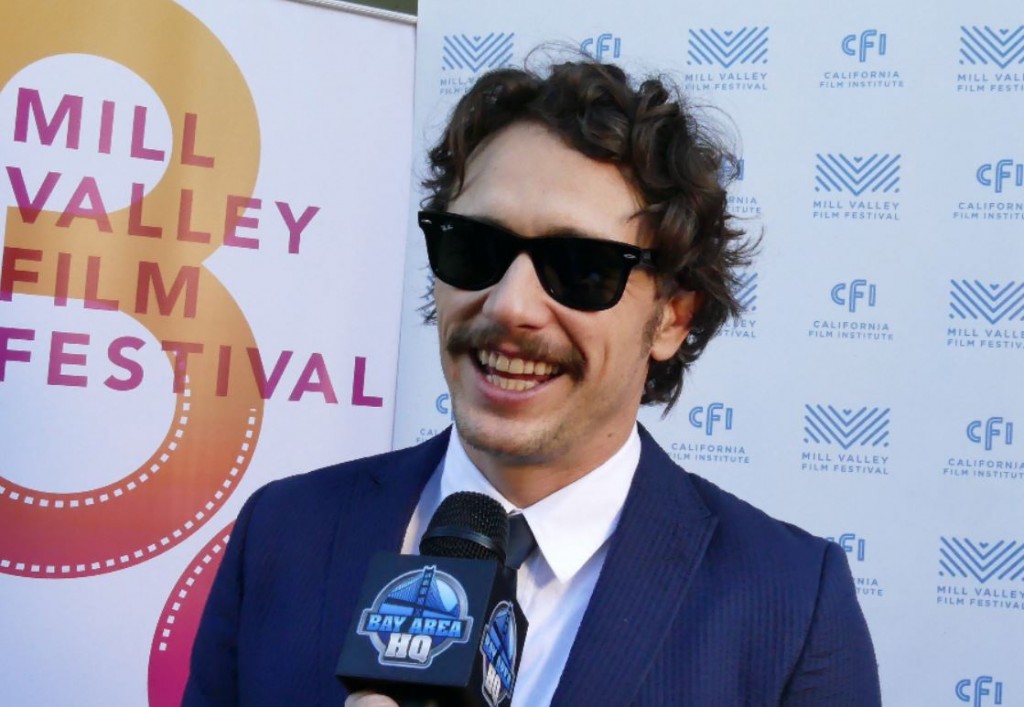 Watch our interview with James Franco on the red carpet at the 39th Annual Mill Valley Film Festival for his John Steinbeck adaptation called In Dubious Battle. He talks Selena Gomez, Catcher in the Rye, and Pineapple Express 2! Check it out.
About In Dubious Battle
"Which side are you on? Which side are you on?" So inquires the famous worker's rights song that echoes through actor/director James Franco's powerful and passionate adaptation of John Steinbeck's Depression-era novel about fruit pickers organizing for a strike. In a bid to create economic equality in a fertile California valley, a neophyte party member joins forces with a professional labor agitator. After they infiltrate a group of apple pickers (led by Vincent d'Onofrio, in a fabulous supporting role) and encourage a strike for better wages, the retribution from the landowners is swift and brutal. But does fighting for justice justify ethically murky measures? In Dubious Battle offers no easy answers, but between the stunning cinematography and excellent support from Robert Duvall, Ed Harris, and Selena Gomez, the film joins John Ford's The Grapes of Wrath and John Sayles'Matewan in evoking the strength of the human spirit in the face of exploitation.
About James Franco
James Franco is an Academy Award nominated actor, director, screenwriter, producer, teacher and author. He began his career on Freaks And Geeks and in the biographical filmJames Dean. Notable film credits include Oz The Great And Powerful, Spring Breakers, Harry Osborn in the Spider-Man trilogy, Milk, This Is The End, Pineapple Express and 127 HOURS. He has directed and produced several features including Child Of God, As I Lay Dying, Zeroville, Saturday Night, and In Dubious Battle.