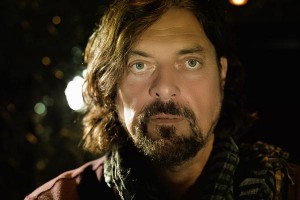 It seems like yesterday for many when The Alan Parsons Project soared to the #3 spot on Billboard's Hot 100 in 1982 with "Eye in the Sky." Now, 32 years later, fans can check out The Alan Parsons Live Project at Yoshi's on Thursday night, to enjoy an evening of his greatest hits.
Alan Parsons' name will forever be etched in history as he was fortunate enough to work as assistant engineer on the last two albums by The Beatles . After he qualified as a fully-fledged recording engineer, he went on to work with Paul McCartney and The Hollies among many others. But it was his contribution as engineer on Pink Floyd's classic Dark Side OF The Moon that really got him world attention. That soon led to striking successes as a producer – notably with Pilot's Magic, John Miles' Highfly and Music and Steve Harley's (Come Up And See Me) Make Me Smile. He also produced the hugely successful Year Of The Cat album with Al Stewart and two albums with American progressive rock band Ambrosia.
In 1975 he met Eric Woolfson who not only became his manager, but joined forces with Alan as a songwriting and performing partner for what became known as The Alan Parsons Project.Alan's latest venture is an instructional series about recording called The Art And Science Of Sound Recording. See www.artandscienceofsound.com. All Our Yesterdays, a song written especially for the series, features some of LA's finest musicians and a rare performance by Alan on lead vocals. Alan lives in Santa Barbara, California with his wife Lisa and her two daughters, Tabitha and Brittni, four dogs, a lop-eared rabbit, and an 18-hand Clydesdale called Dante.
Tickets for two shows on Thursday night are still available here.