555 California Tree Lighting Interviews! John McFee – Watch The Holiday Party Highlights & Interviews with Ronnie Lott & The Doobie Brothers' John McFee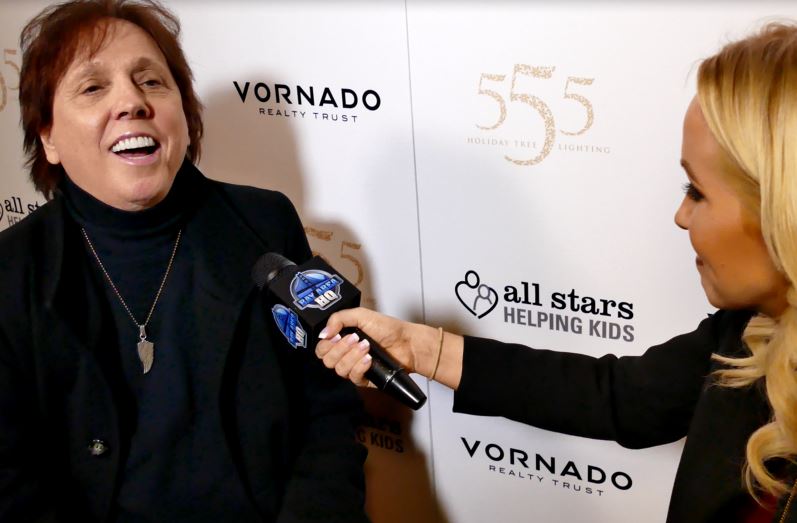 Watch Bay Area HQ's Kirsten Moran (Instagram: @kirstenlizmoran) talk to Doobie Brothers' John McFee about their country album Southbound, favorite Bay Area venues that he's played at, and performing at the 555 California Tree Lighting. The Doobie Brothers have sold over 48 million albums, 4 GRAMMY Awards, 7 multi-platinum, 6 Platinum and 11 Gold albums. Their Best of the Doobies has sold more than 12 million copies – a rare RIAA "diamond" record. Five Top 10 singles and 16 Top 40 hits. Two Gold singles: "Black Water" and "What a Fool Believes." The Doobie Brothers will join Santana as Special Guests on his April 2017 Tour in Australia/New Zealand.
We also catch up with Ronnie Lott, who shared some advice for the holidays.
The 555 California Street Tree Lighting is one of San Francisco's Premier Annual Tree Lighting Events. Celebrating the 10th Anniversary in 2016, the holiday season was kicked off last night with an electric special performance by the legendary Doobie Brothers along with annual performances by the Dick Bright Orchestra and the Pacific Boy Choir!
The 555 California Street Tree Lighting benefits All Stars Helping Kids (ASHK), a Bay Area nonprofit that works to disrupt the cycle of childhood poverty and encourage innovation through seed funding and consulting with other area nonprofits.
ASHK was created in 1989, when NFL Hall of Famer Ronnie Lott gathered his friends for a dinner to benefit the local community. Astounded that he had raised $100,000 in one night, Ronnie invested the money in several nonprofits fighting poverty in the South Bay. Since then, ASHK has used this simple formula of raising money and redistributing it to create opportunities in education, health and life skills for disadvantaged youth.
Past Tree Lighting Dignitaries include 49ers Hall of Famer Players Ronnie Lott, Joe Montana and Jerry Rice, as well as Owner Eddie DeBartolo Jr. and current 49ers all-stars.
For more information please visit www.allstarshelpingkids.org