Hailey Baldwin to Host Maxim Hot 100 Party in Hollywood – Last Year, Stella Maxwell Hosted the Sexy, Sold-out Soiree. Limited VIP and Bottle Service Onsale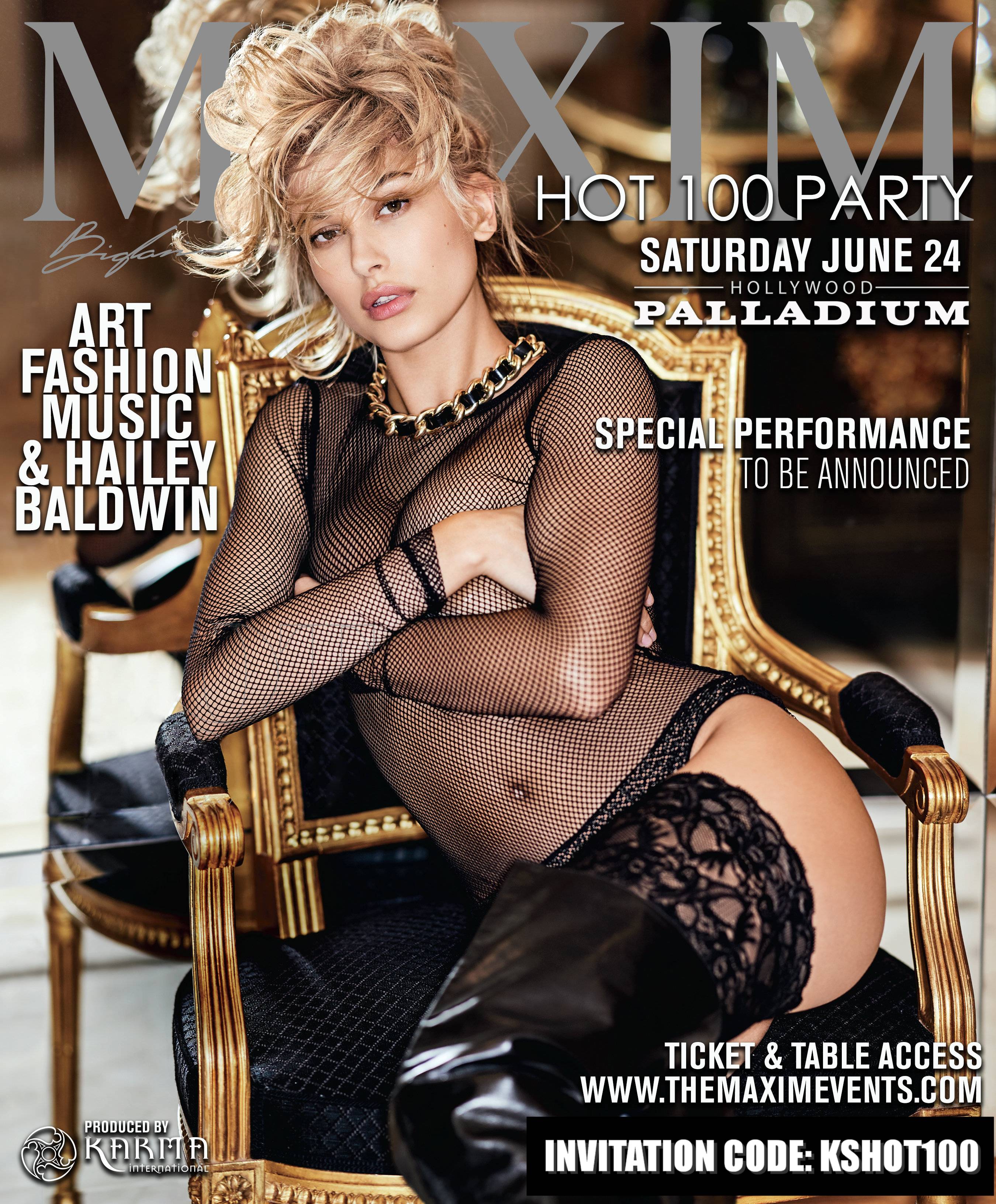 Hailey Baldwin not only tops the Maxim Hot 100 for 2017, but she is also slated to host the sexiest and most trendy party of the year in Hollywood. Stella Maxwell hosted the sold-out event last year, which had virtually every top social media model and influencer walking the red carpet. Tables and VIP tickets sold-out extremely fast last year, so be sure to visit the Official Maxim Hot 100 party tickets page, and, because this is an exclusive event, you have to use the official invitation code KSHOT100 to gain access to buy tickets.
On Saturday, June 24th, 2017, The Maxim Hot 100 Party will once again dominate Hollywood with a celebrity-studded night of Art, Music & Fashion, hosted by Maxim Cover Girl Hailey Baldwin.
Held at the iconic Hollywood Palladium, the exclusive guest list, made up of the most interesting and beautiful people, will celebrate the Maxim Hot 100 Issue with living art displays, fashion vignettes, interactive experiences, and A-list headlining talent.Watch our footage from last year's party here:
:: TICKETS ::
$250 Access Ticket
Includes admission, food & entertainment.
$500 VIP Access Ticket
Includes admission, access to VIP areas, open premium bars, food & entertainment.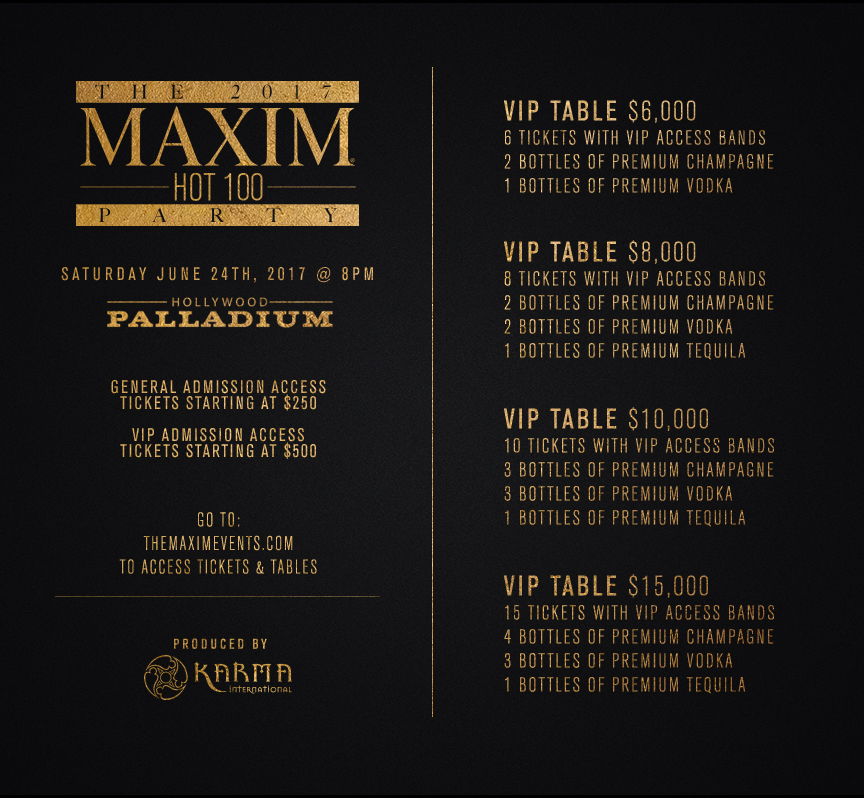 KARMA – an exclusive, private membership organization dedicated to connecting exceptional & inspirational individuals both socially & professionally. Karma is a collective of entrepreneurs, leaders, professionals and adventurers who sharing their spheres of influence. As producer of The 2016 Maxim Events, Karma International is bringing concept, design and execution together to create a seamless and sensational event experiences. Karma is skillfully integrating individual production elements to make The 2016 Maxim Events dynamic, elevating and breathtaking!