Maxim Hot 100 List 2017 – Watch Red Carpet Video – Bay Area HQ goes to Hollywood: Hailey Baldwin, DJ Khaled, Abigail Ratchford, Chantel Jeffries & more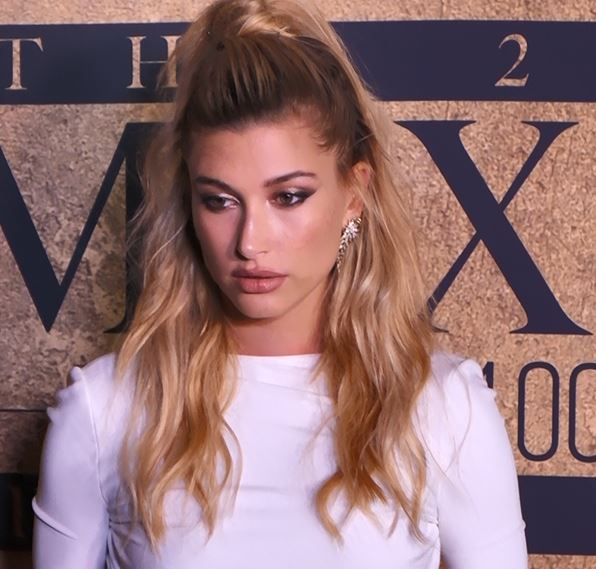 Maxim Hot 100 List 2017 threw the biggest party of the weekend, if not the year, in Hollywood. Watch interviews and red carpet footage (above) of some of the world's most gorgeous and trending women. Hailey Baldwin wowed in a white ensemble as she celebrated MAXIM's release of its annual Hot 100 Issue celebrating the world's most beautiful women.
The iconic magazine brought the list to life at this year's 17th annual MAXIM Hot 100 Party, produced by Karma International, on Saturday, June 24th at The Hollywood Palladium in L.A. The event was hosted by Baldwin herself and had an outstanding talent lineup, featuring deejay sets by DJ Savi and DJCJ, Pravin Shaw and a special performance by DJ Khaled. The event featured fashion vignettes, interactive brand activations, premium spirits and mixology, chart topping talent and most importantly, a curated, beautiful guest list.
With that said, VIP guests were treated to specialty cocktails provided by Absolut Elyx, Perrier-Jouët Champagne, sought-after giveaways provided by Postmates, and other refreshing libations by Tequila Avión. Guests were, upon entry, greeted with sounds courtesy of Monster Headphones. 
In addition to the presence of some of the most beautiful models in the world brought to you by Pure Alliance Group, guests chillaxed in the Green Kings Lounge. Reenergizing sips were provided by Redbull, while water was offered by CORE Hydration, in addition to some fantastic gourmet food by My World On A Plate. 
Also upon entry, DAVISANTI showcased his beautiful fashion and costume designs for all attendees to appreciate and enjoy. Tasty desserts were provided by Belladonna Sweets, and, finally, Pako Pablos had his art on display and unveiled exclusive portraits made specifically for Hailey Baldwin and DJ Khaled. Karma International is an exclusive, private membership organization known for its tastemaker, elite crowd and rolodex of high profile celebrity guests. Karma International is also dedicated to connecting exceptional & inspirational individuals both socially and professionally.
Maxim Hot 100 List 2017 – Kara Del Toro looked amazing. Also, Blac Chyna showed off her beautiful post-baby body in celebration of MAXIM's release of its annual Hot 100 Issue celebrating the world's most beautiful women. Ireland Baldwin and Hailey Baldwin showed each other love. DJ Khaled wowed the crowd during his performance. Jamie Foxx kept his cool upon entry. Christina Milian, Jamie Foxx and Karrueche Tran were all smiles.Hot 100 honoree Delilah Hamlin showed off her incredible figure. Christina Milian and bestie Karrueche Tran couldn't contain their excitement. G-Eazy was in relaxed spirits as he celebrated in the VIP area. Recording artist Wiz Khalifa and new girlfriend Izabela Guedes kept each other close. Jamie Foxx and Floyd Mayweather hugged it out at Mayweather's table.  Peyton List was poised as walked the red carpet.  Joanna Krupa looked drop dead gorgeous as usual.
Hot 100 honoree Jasmine Tookes looked angelic as she posed for photos. Shanina Shaik shimmered in gold at the party.
Abigail Ratchford looked gorgeous. Also, DJ Khaled and Nicole Tuck were closer than ever.
Chantel Jeffries looked flawless. In addition, Justin Skye looked super sexy in a black ensemble. Black Chyna looked amazing but was super sore from her car accident the night before. She was overheard saying that it really shook her up and that, especially as a mom, her life flashed before her eyes and all she could think about was her little one. Bella Thorne arrived at the event around 1230am, not in the hands of Scott Disick, but she swung by the event to support Hailey, amongst other celeb friends. She was quick to leave the venue overheard saying that she had plans to meet up with him after the party. Peyton List is secretly dating Shameless star Cameron Monaghan! They were cuddly all night and this was their 4th or 5th red carpet appearance together. They are really into each other and are looking forward to seeing how their relationship continues to blossom! Jamie Foxx and Floyd Mayweather shared a cute moment and gave each other a big hug at their table, which was right next to one another. Jamie was also overheard saying that he was "talking to his girl" (implying Katie Holmes) and that he had to call it an early night so he could get home to her. Mayweather dished details about his upcoming fight, saying he couldn't wait to "kick his ass" and have another win under his belt.  Hailey Baldwin ordered DJ Khaled boxes and boxes of his favorite kinds of pizza via PostMates as a kind gesture, which he loved. Chris Brown was slated to come to the party but once he heard Karrueche Tran was coming, he backed out because of his restraining order. Stevie Wonder was a huge hit of the evening – He had fans talking selfies left and right. He sat at a VIP table upstairs while jamming out to DJ Khaled's performance. Nick Cannon hopped on stage and congratulated Hailey for being the magazine's #1 honoree on the MAXIM Hot 100 list.