Jenny Slate Talks 90's Films & Landline at SF Film Festival – Watch Red Carpet Interviews at the 60th Annual San Francisco Film Festival with 'Landline' stars Jenny Slate and Abby Quinn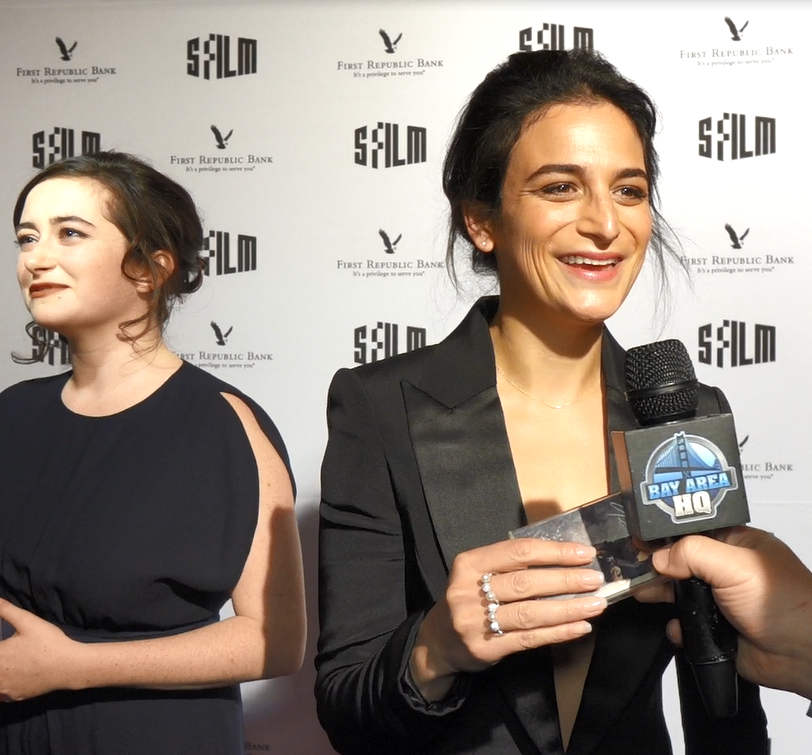 Jenny Slate arrived at SFFILM's  landmark 60th San Francisco International Film Festival, which began in style with a special Opening Night screening of Gillian Robespierre's acclaimed independent comedy Landline at the Castro Theatre. Stars Jenny Slate, Abby Quinn, and co-writer, producer Elisabeth Holm attended and participated in a post-screening Q&A.
"It is a very special moment for SFFILM to welcome back this talented group of filmmakers, whose debut Obvious Child received a special grant from our artist development program," said SFFILM's Executive Director Noah Cowan. "Their new film Landline builds significantly on the promise of that terrific first feature, yielding impressive wisdom and humor from the painful process of growing up and, sometimes, apart. We are especially grateful to be welcoming members of this impressive ensemble cast to San Francisco for the kickoff of our anniversary program at the beautiful Castro Theatre."
Gillian Robespierre's (Obvious Child, Festival 2014) second feature captures a dysfunctional family that grows closer when long-buried infidelities come to light across generations. The humor is compassionate and honest with a neurotic edge that matches its '90s New York setting. Jenny Slate, Edie Falco, John Turturro, Jay Duplass, and newcomer Abby Quinn make up the exceptional ensemble cast in this charming film that never shies away from the personal flaws that complicate and strengthen the relationships in our lives. Amazon Studios will be releasing Landline on July 21, 2017.
Brooklyn-born Gillian Robespierre burst on to the independent film scene with her first, SFFILM-supported feature Obvious Child, which won her a Best Directorial Debut award from the National Board of Review. Her second film, Landline, started a successful Festival run by premiering in competition at the Sundance Film Festival earlier this year.
With more celebs headed into San Francisco in the next two weeks, make sure you visit the official website, and download the Film Festival app as well.