Kate Beckinsale on Karaoke, Bette Davis, Corsets, Carriages – Brent the Movie Guy talks to Kate Beckinsale, who plays Lady Susan in "Love & Friendship."
Kate Beckinsale opens up about the broad appeal of the film, playing manipulative characters in her career, comparing Lady Susan to Eve Harrington of "All About Eve," Karaoke, Corsets, Carriages, and reuniting with Whit Stillman and Chloë Sevigny. Don't miss this original, fun and entertaining interview with one of the most charming and well-versed actresses of our time. Love & Friendship starts opening in select theatres on May 13, but will have a wide release later in the month.
Kate Beckinsale as Lady Susan in Love & Friendship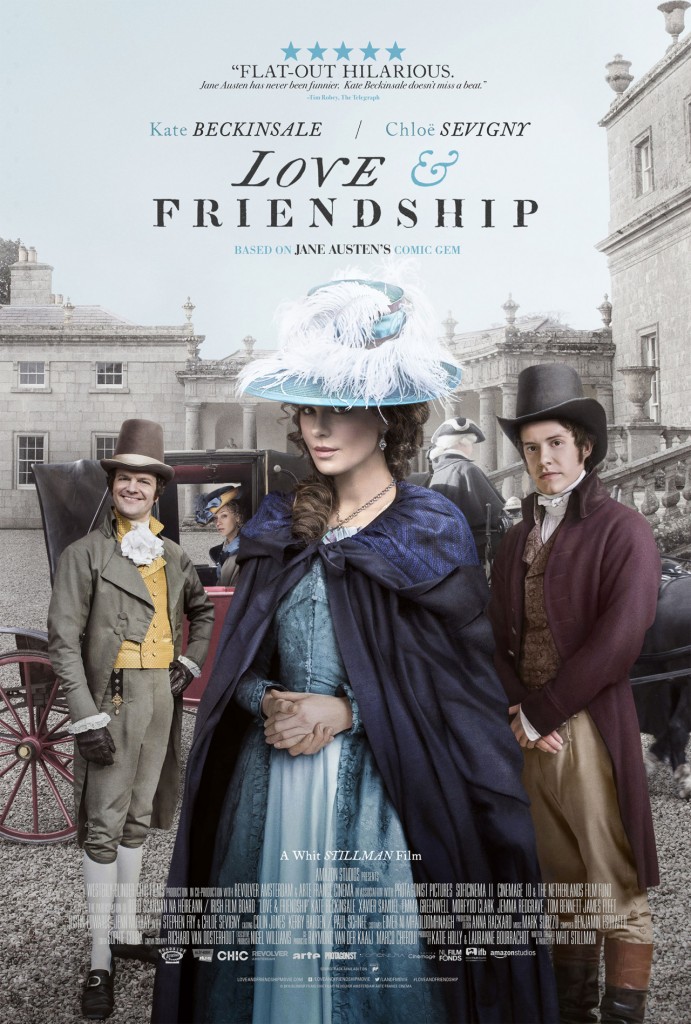 LOVE & FRIENDSHIP is an adaptation of young Jane Austen's novella Lady Susan, believed to have been written in the mid 1790s but revised up to a fair copy prepared in 1805 and finally published by her nephew, James Edward Austen-Leigh, in 1871.Set in the 1790s, earlier than most Austen tales, LOVE & FRIENDSHIP concerns beautiful young widow Lady Susan Vernon (Kate Beckinsale) who has come to Churchill, the estate of her in-laws, to wait out colourful rumours about her dalliances circulating through polite society.
Whilst ensconced there, she decides to secure a husband for herself and for her daughter, Frederica, played by Morfydd Clark. Chloë Sevigny, who starred with Beckinsale in Stillman's The Last Days of Disco (1998), plays Lady Susan's friend and confidante Alicia Johnson, with Stephen Fry as her husband, the "very Respectable" Mr. Johnson. The waters are troubled by the arrival at Churchill of the handsome, eligible Reginald DeCourcy (Xavier Samuel) and silly but cheerful — and very rich — Sir James Martin (Tom Bennett).
Lady Susan's designs are vehemently opposed by the DeCourcy clan: Reginald's sister, Catherine DeCourcy Vernon (Emma Greenwell); his mother, Lady DeCourcy (Jemma Redgrave) and father, Sir Reginald DeCourcy (James Fleet). But Susan's brother-in-law, magnanimous Charles Vernon (Justin Edwards), prefers to see her, and everyone, with a benevolent regard.
After a series of dramatic turns at Churchill, Lady Susan finally risks destruction when her jealous rival, Lady Lucy Manwaring (Jenn Murray), arrives in London to make a shocking revelation, leading to the denouement of denouements.