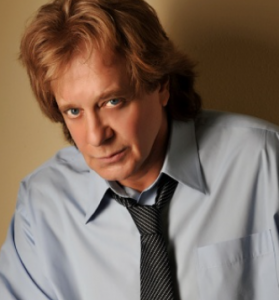 Eddie Money, one of the Bay Area's most loved musicians, will be performing some of the most famous rock anthems of the 70's and 80's at the Campbell's Heritage Theatre on Friday night, May 2nd at 8pm.   You can definitely expect to hear the classics such as "Baby Hold On" and "Two Tickets to Paradise, "Think I'm in Love" and "Shakin," "Take Me Home Tonight," and "I Wanna Go Back."
These days, Money continues to delight new and old fans alike at venues throughout the country.  Having opened the summer concert season at the famous DTE Energy Music Theatre in Detroit for nearly 20 years, Money draws fans from all over who are eager to see the legendary musician.  Ask any concert attendee and they'll tell you he retains his signature style and performs with the same passion today as he did more than 30 years ago.
In recent years, Eddie has been joined on tour by his daughter, Jesse Money.  Jesse, who was on MTV's "Rock The Cradle," is a talented and charismatic vocalist who has chosen to follow in her father's footsteps.  While on tour with Eddie, Jesse sings back-up vocals and adds an exciting twist to the duet "Take Me Home Tonight."  Eddie and his wife Laurie also have four sons – Zachary, Joseph, Desmond, and Julian.
Tickets close to the stage have sold out. Try to grab tickets here.