Fences Showtimes & Cast Interviews, Denzel Washington – We Talk to the Cast on the Red Carpet at the Curran Theater in San Francisco. Opens Christmas Day.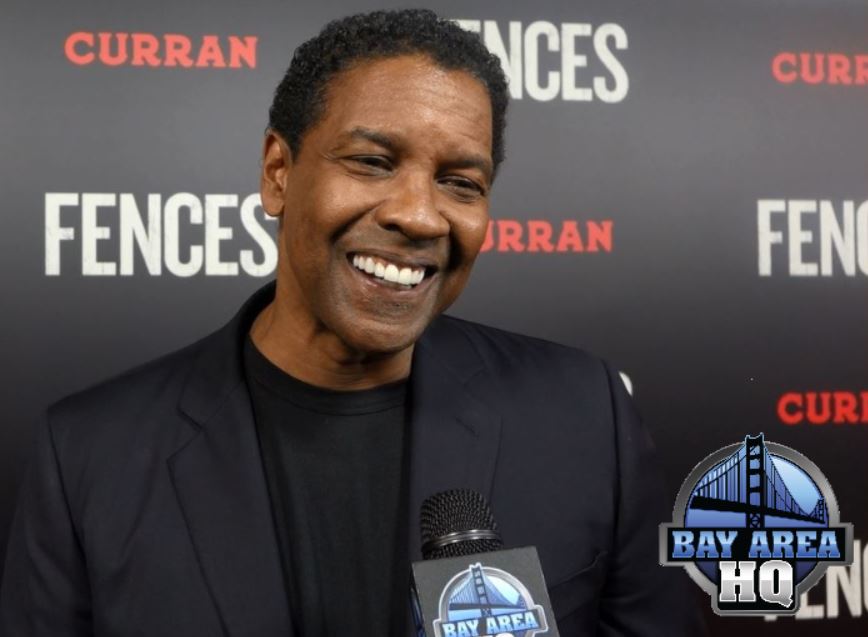 Watch our interviews with Denzel Washington, Mykelti Williamson (Forrest Gump, Con Air), Stephen Henderson, Jovan Adepo, and the widow of August Wilson, Constanza Romero. Denzel Washington talks about meeting up with the 99 year old librarian who gave him his first library card and being back in San Francisco. Take a look at our coverage above.
Though Fences is scheduled for an opening in the Bay Area on Christmas Day, Fences Showtimes are available on December 24, as early as 5pm in some theatres. Check here for more times.
Paramount Pictures, with the Curran theater and the San Francisco Film Society, will present the San Francisco Premiere of the film Fences, which has been adapted into a motion picture by the late August Wilson.  The event, 30 years after the play first played at the Curran theater ahead of its Broadway premiere, will reopen the Curran following a just-completed, extensive renovation.
FENCES is directed by Denzel Washington from a screenplay by August Wilson, adapted from Wilson's Pulitzer Prize-winning play. The film stars Denzel Washington, Viola Davis, Jovan Adepo, Stephen McKinley Henderson, Russell Hornsby, Mykelti Williamson, and Saniyya Sidney.  The film is produced by Scott Rudin, Denzel Washington and Todd Black.
The original stage play of Fences, produced by Carole Shorenstein Hays and starring James Earl Jones and Mary Alice, premiered at the Curran theater on February 6, 1987 and opened on Broadway that spring.  It went on to win the Tony Award for Best Play, as well as the Pulitzer Prize.  The Tony Award was again given to Fences for the Broadway revival, which opened in the spring of 2010, produced by Carole Shorenstein Hays and Scott Rudin, and starring Denzel Washington and Viola Davis (who both won Tony Awards for their roles as Leading Actor and Actress).