Macys Flower Show Welcomes Giants' Hunter Strickland – Until April 9, Union Square Store has Floral Arrangements and Fun events, Meet and Greet tomorrow

Macys Flower Show – Macy's, the iconic department store, invites shoppers to join Macy's as it celebrates the Orange and Black of San Francisco and the start of baseball season by welcoming pitcher Hunter Strickland! at 12pm tomorrow at the Men's store.  Stop by for a chance to meet Hunter, take a selfie – and of course – stock up on baseball gear for the season!* Plus, enter for your chance to win tickets to an upcoming game and a baseball autographed by Hunter!** We're hearing that the first 100 fans have a very good opportunity to meet Hunter.  *All events subject to change or cancellation. While time permits **No purchase necessary to enter to win. Game date and time to be determined. See ballot form for official rules.
Make sure you check out all the amazing offers and events happening during the Macys Flower Show for visitors here.
Macy's wants you to "Come one, come all to our celebration of the iconic American carnival, reimagined with organic installations and floral arrangements throughout select Macy's stores. Lose yourself in the quirks and delights of early 20th century fairs. Immerse yourself in the nostalgia of candied foods and the romance of old carousels. Fill yourself with orchestral music from Wurlitzer organs. Step right up and interact with the Flower Show in a whole new way."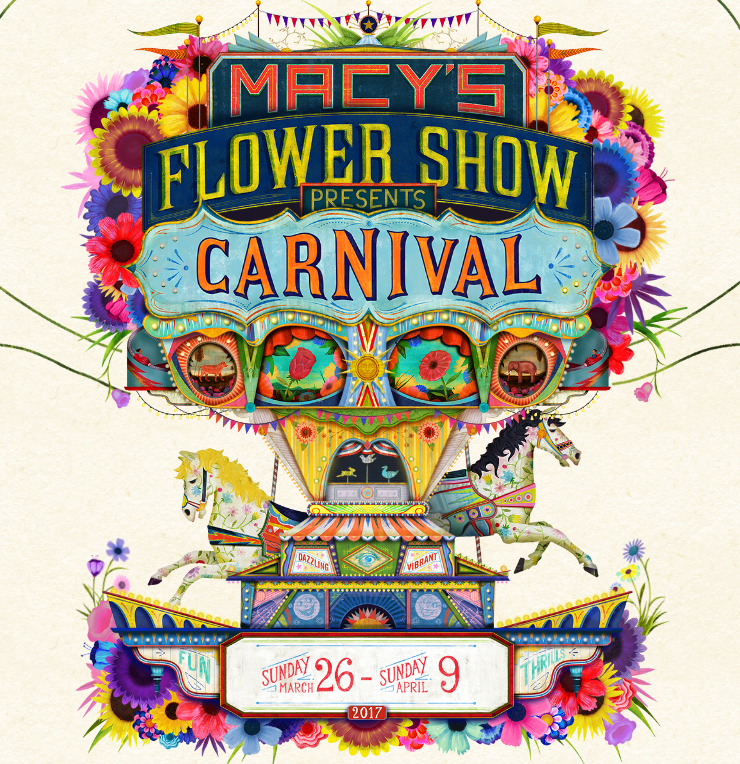 "Explore the Flower Show beyond the stunning arrangements. Join us on a complimentary tour to get the behind-the-scenes scoop on the show and learn about its history! Beginning at the Visitor Information Center on the lower level, tours run Wednesday through Friday at 3pm and on weekends at 12pm and 3pm. A 10% Visitor Savings Pass is also included! To reserve your spot, call (415) 954-6271 or email visitsanfrancisco@macys.com."
Here are some special limited souvenirs sold at the gift shop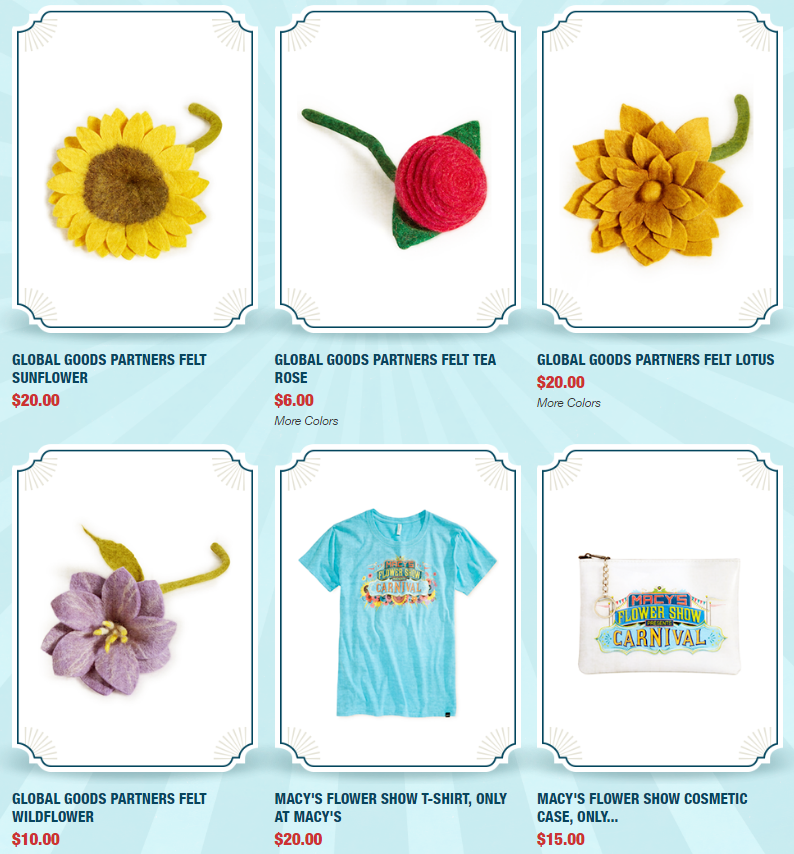 Here's a sampling of special opportunities during the Macys Flower Show:
"Make the most of your visit with a special Macy's Flower Show Shopping Package.* Inside a limited-edition tote bag commemorating the 2017 show, you'll find:
$25 Macy's Gift Card
4-piece Frango Mint Chocolate Sampler
Free-gift voucher for any $75 purchase
Bonus VIP Passport Savings Booklet with a 15% Visitor Savings Pass and special offers valid in store and at local tourism vendors
Grab this package for just $40 at the Visitor Information Center, located on the lower level!"
*Limit one per customer, while supplies last. Tax does not apply to Gift Card value.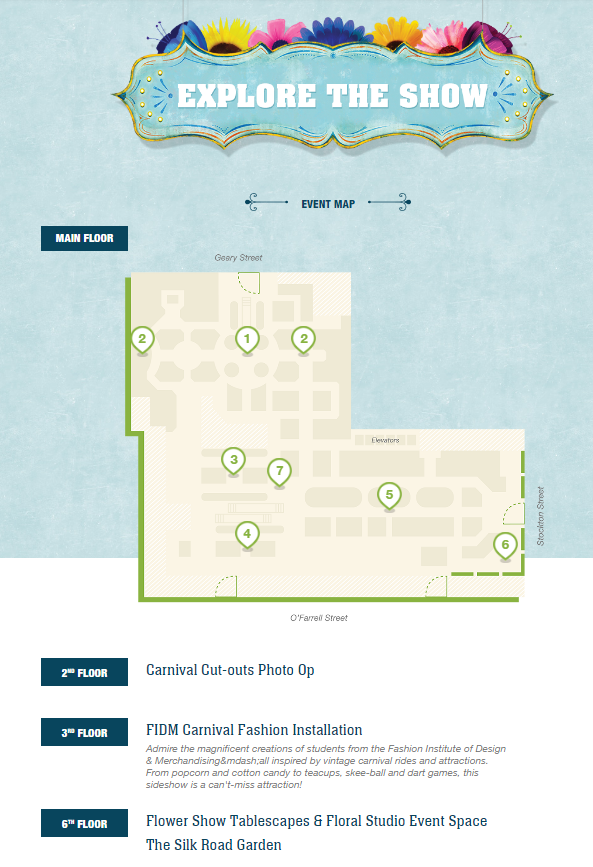 "Following the show, Macy's is partnering with the Delancey Street Foundation for the Macy's Flower Show Plant Sale. Select plants and flowers will be available for sale at 1200 17th Street in San Francisco on Monday, April 10, starting at 9am. All proceeds will benefit the Delancey Street Foundation."
"Stop by Starbucks on Level 4 and show your Flower Show brochure to receive a free tall drip coffee!*"
*One per customer, while supplies last.
"Look What's Cooking At Tortilla Kitchen!
Visit Tortilla Kitchen and receive a free Hibiscus Tea with any burrito or taco purchase or on the go salad or wrap purchase!"