Hunter Strickland Aims for the Oakland A's…Literally – Watch Our Fun Interview with the SF Giants Relief Pitcher and Very-Soon-To-Be Father of a Baby Girl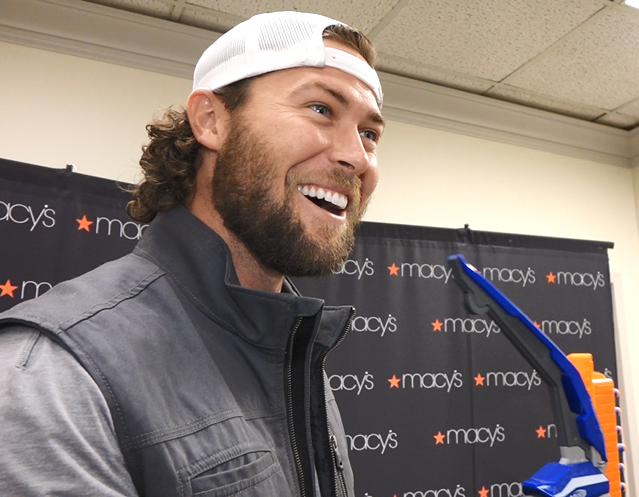 Hunter Strickland took time to talk to Bay Area HQ just before he met dozens of anxiously awaiting fans at the Macy's Mens Store in Union Square in San Francisco. Hunter Strickland shared details about his soon-to-be-born baby girl and talked about flowers, carnival memories, Walking Dead, and even took some shots at the Oakland Athletics…with Nerf Bow! Take a look at the video above to see how all the action unfolded at Hunter Strickland's meet and greet event during the Macy's Flower Show.
Macy's wants you to "Come one, come all to our celebration of the iconic American carnival, reimagined with organic installations and floral arrangements throughout select Macy's stores. Lose yourself in the quirks and delights of early 20th century fairs. Immerse yourself in the nostalgia of candied foods and the romance of old carousels. Fill yourself with orchestral music from Wurlitzer organs. Step right up and interact with the Flower Show in a whole new way."
"Explore the Flower Show beyond the stunning arrangements. Join us on a complimentary tour to get the behind-the-scenes scoop on the show and learn about its history! Beginning at the Visitor Information Center on the lower level, tours run Wednesday through Friday at 3pm and on weekends at 12pm and 3pm. A 10% Visitor Savings Pass is also included! To reserve your spot, call (415) 954-6271 or email visitsanfrancisco@macys.com."
Make sure you check out all the amazing offers and events happening during the Macys Flower Show for visitors here.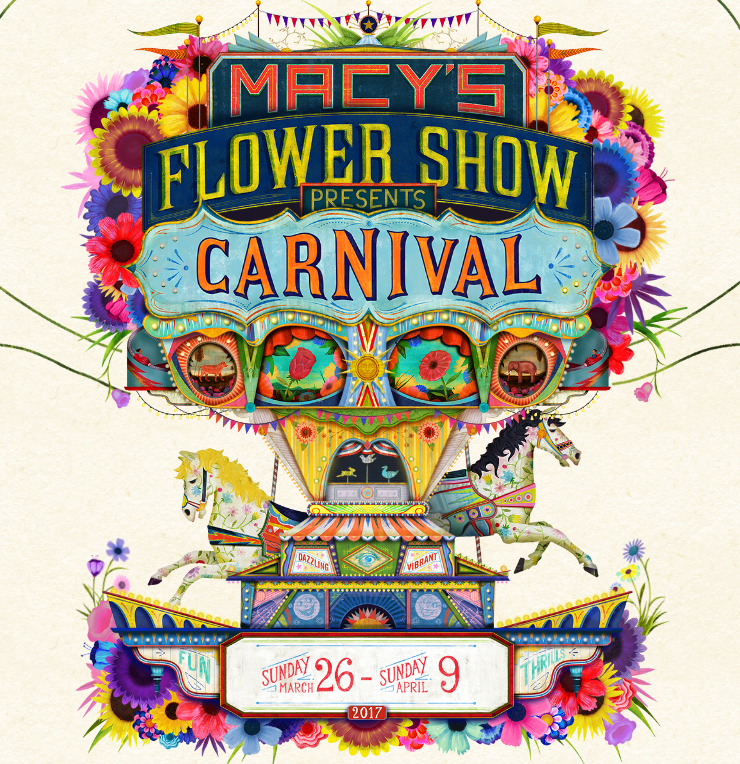 "Following the show, Macy's is partnering with the Delancey Street Foundation for the Macy's Flower Show Plant Sale. Select plants and flowers will be available for sale at 1200 17th Street in San Francisco on Monday, April 10, starting at 9am. All proceeds will benefit the Delancey Street Foundation."