Foo Fighters, Clark & The Killers Rock the Dreamforce Gala! – Last night, the 2015 Salesforce Dreamforce Gala at San Francisco's Pier 70 was one of the biggest parties the Bay Area has ever seen. Over 50,000 conference attendees & VIP guests were treated to amazing performances by the Foo Fighters, Gary Clark & The Killers on three separate stages. All the money from the "Concert for Kids" performances went to help sick children, and the show raised about $10 million. This epic evening of food, drinks, networking and music was on par with any Super Bowl concert or convention gathering you will ever see.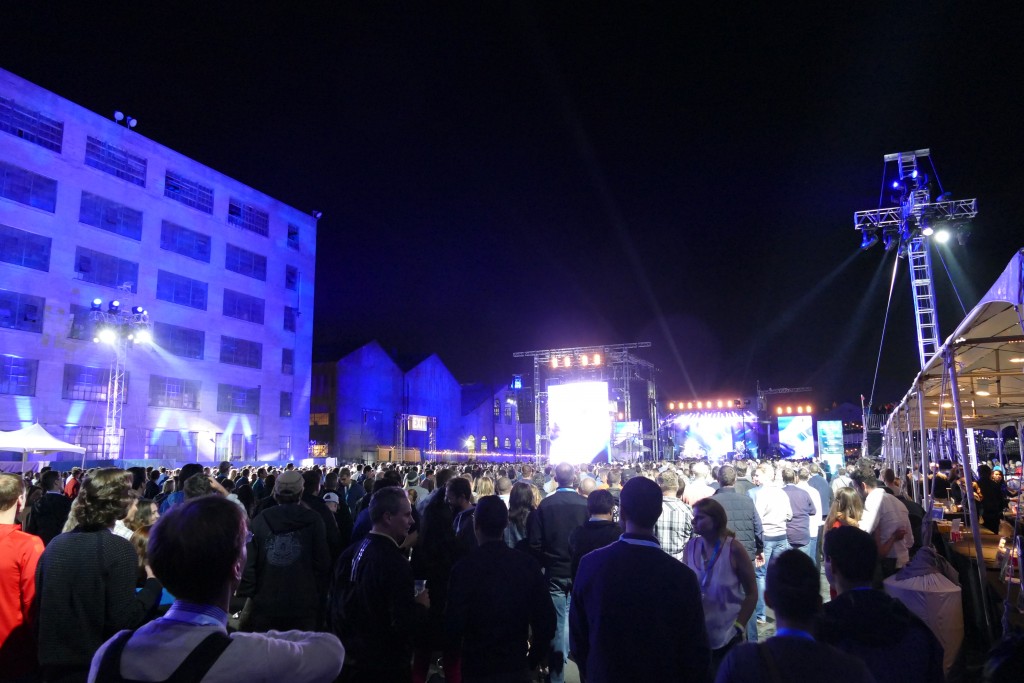 Upon entering the sprawling Pier 70 campus of warehouse and open space, guests were offered several beer & wine selections at dozens of tents that lined the perimeter at all areas of the venue. Among the many food offerings found throughout the grounds were: Fish & Chips, Hot Dogs, Chicken Bahn Mi (Shredded Chili Lime Chicken, Pickled Vegetable Slaw, Nuoc Cham Aioli, on a Fresh Baked Soft Roll), Mushroom Bahn Mi (Portabella Mushrooms, Pickled Vegetable Slaw, Lime Garlic Aioli, on a Fresh Baked Soft Roll), Cheddar Mac & Cheese with Bacon, Cheddar Mac And Cheese with Streusel Topping (Vegetarian), Pot Stickers, and Latin Poutine (Sweet Potato Waffle Fries, Shredded Chicken Mole, Queso Fresco, Spicy Pickled Vegetables, Cilantro.)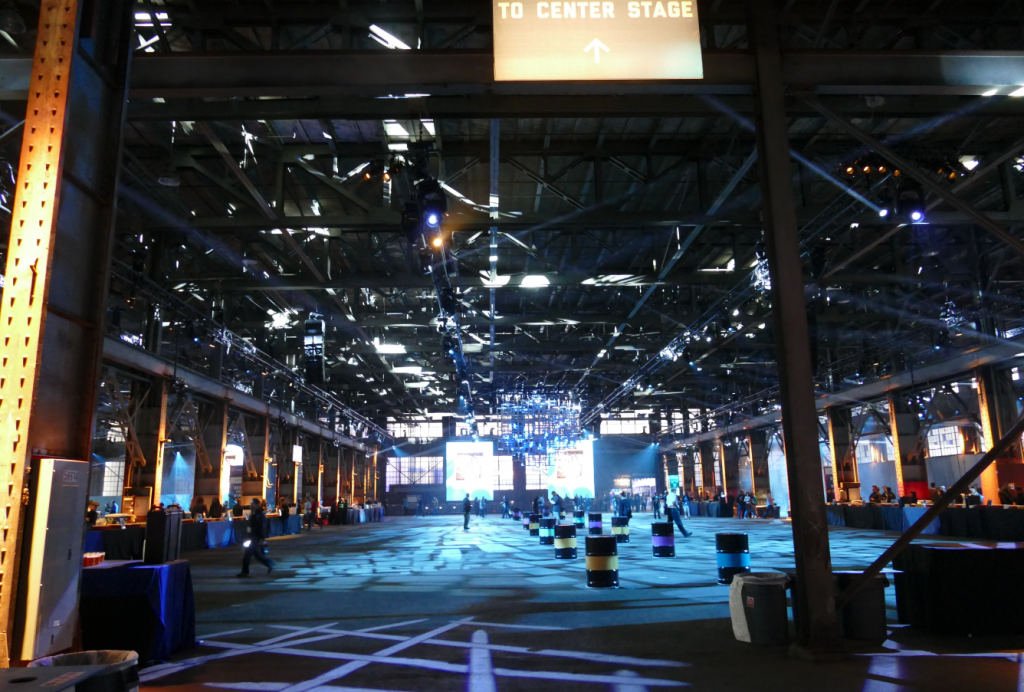 Gary Clark was the first musician to perform on the East stage, followed by the Killers on the East stage, with the Foo Fighters closing out the evening on the center stage. From The Killers adding a cover of Creedence Clearwater Revival's "Bad Moon Rising" to their set to Dave Grohl rocking out with a broken leg on the ultimate Foo Fighters Moving Guitar Throne, fans in the crowd left utterly satisfied.