SV Comic Con:1st Photo Op SELLOUT is Carrie Fisher's Dog – $40 Tickets for posed pics with Gary Fisher, Princess Leia's Beloved French Bulldog are All Gone

SV Comic Con, drawing massive crowds to the San Jose Convention Center this Fri, Sat, Sun (4/21-23), has several amazing guests available for meet and greets: Grant Gustin ("The Flash"), Steven Yeun ("The Walking Dead"), John Cusack, William Shatner (Captain Kirk), Robert Englund (Freddy from "Nightmare on Elm Street"), Pam Grier ("Jackie Brown"), and many more stars of the biggest TV shows and movies in the sci-fi and pop culture genres. But on the eve of doors opening, no star has sold out of Photo Op tickets except for Gary Fisher, the late Carrie Fisher's most beloved canine, a French Bulldog who will be appearing at the show on Saturday only. UPDATE: Limited Tickets have been made available. Check the website for availability.
Carrie Fisher's beloved French Bulldog won the hearts and minds of everyone who witnessed their mutual devotion. An emotional support dog, the black-and-white pup with a floppy tongue accompanied her nearly everywhere, including many premieres, talk shows, red carpets and even the White House Correspondents Dinner. The proceeds of Gary's photo ops at SV Comic Con are going to Gary's care.
We predict many more tickets will sell out so get yours fast, and be sure to check the latest details via social media and website.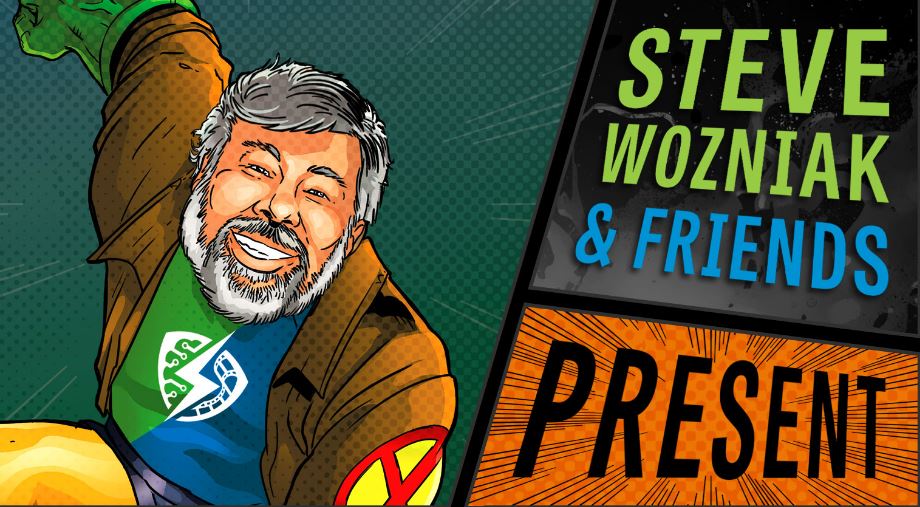 TOP 8 Most Expensive solo Celeb Photo Ops at SV COMIC CON
1. GRANT GUSTIN – $150 ("The Flash")
2. STEVEN YEUN – $105 (Glen from "The Walking Dead")
3. ROBERT ENGLUND – $105 (Freddy from "Nightmare" film series)
4. WILLIAM SHATNER – $80
5. JOHN CUSACK – $80
6. TOM FELTON – $80 (Harry Potter's Draco Malfoy and Julian Dorn / Doctor Alchemy on CW's "The Flash")
7. GINA TORRES – $70 (Zoe from Firefly & Serenity, Jessica Pearson from Suits, Lauren from Westworld)
8. TOM WILSON – $60 (Biff from Back to the Future)
BEST Celeb Photo Op Deal at SV COMIC CON:
1. PAM GRIER – $40
MOST NOSTALGIC Photo Op at SV COMIC CON:
1. SESAME STREET CAST & MR. MCFEELY Group Photo – $90
SPECIAL EVENTS AND PARTIES: CLICK HERE
OUR HANDPICKED PANELS (excuse our shorthand – SEE OFFICIAL SITE FOR THE LATEST CHANGES TO SCHEDULE)
FRI
An Evening with William Shatner – 6:15PM-7PM City National Civic
SAT
10AM Doors Open
10:30AM – 12PM Star Trek 30 Years – City National Civic
11:30-12:30 Stars of Cosplay – 211ABCD
2-3PM Spotlight on John Cusack City National Civic
2:30PM – 3:30PM – Room 230ABC Spotlight on Steven Yeun
3:30-4:30 Buzz Aldrin City National Civic
5PM-6PM Robert Englund Room 230ABC
5:30PM-7:30PM Costume Contest
SUN
10-11AM City National Civic The Flash Grant Gustin and Tom Felton
11AM-12PM Room 230ABC Spotlight with Billy Boyd
11:30-12:30PM City National Civic Sesame Street Panel
1230PM-1PM Geek Fashion Show Room 230ABC
1PM-2PM City National Civic An Hour with Adam Savage
1:30-2:30PM Tom Wilson Q&A Room 230ABC
2PM – 3PM City National Civic A Conversation with Tory and Kari about Science, Entertainment, Mythbusters and Beyond
3:30PM-4:30PM City National Civic A Spotlight on Gina Torres