AT&T Pebble Beach Pro Am 2017 Pics & Video (Watch) – We talk to Transformers: The Last Knight star Josh Duhamel, Andy Garcia, with fun Bill Murray footage too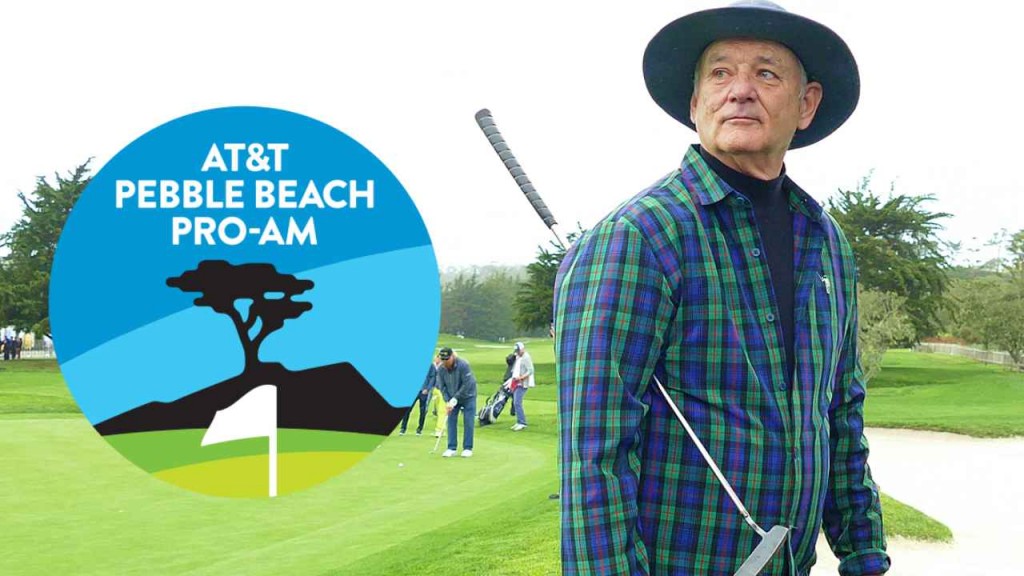 Watch highlights from Wednesday's events at the AT&T Pebble Beach Pro-Am. One of the big events on Wednesday at the AT&T Pebble Beach Pro-Am 2017 was the $100,000 3M Celebrity Challenge at Pebble Beach Golf Links. Celebrity teams played an alternate-shot format for five holes, with money going to each player's designated charity (split $20,000 per hole). Each charity received a grant of at least $1,000 for being represented in the event. Check out our highlight video, as well as our interview with the one of the main stars of the upcoming Baywatch movie, Kelly Rohrbach. Tickets are still available for the big tournament this weekend, and don't forget to check out the FanDome while you're there.
The competition also showcased the 3rd Annual Eastwood-Murray Cup, won by Team Murray, for winning the most holes, 3-2. Team Murray came back to win when Josh Duhamel and Kunal Nayyar captured the 18th hole, which included a carryover from the 17th hole.
CHARITY EARNINGS (Celebrity Team Designated Charities Earned)
Team Eastwood $40,000
Huey Lewis – Lifehouse $10,000
Larry The Cable Guy – Warrior Dog Foundation $10,000
Toby Keith – Toby Keith Foundation $1,000
Kenny G – Food On Foot $1,000
Clay Walker – Band Against MS $10,000
Alfonso Ribeiro – Fresh Start Surgical Gifts $10,000
Team Murray $60,000
Bill Murray – Hemophilia Foundation of North Carolina $1,000
Gary Mule Deer – United Cerebral Palsy/Nancy Sinatra Children's Center $1,000
Andy Garcia  – First Tee of Monterey County $10,000
Kelly Rohrbach –  Los Angeles Mission/Robin Hood Foundation $10,000
Kunal Nayyar – Sunshine Kids $20,000
Josh Duhamel – MindUp $20,000
HOLE-BY-HOLE RESULTS (Hole/Winning Team/Score At Stake Winnings
No. 1 – Alfonso Ribeiro-Clay Walker win hole with par 4 $20,000 $20,000
No. 2 –  Andy Garcia-Kelly Rohrbach win hole with par 5 $20,000 $20,000
No. 3  – Huey Lewis-Larry The Cable Guy win hole with birdie 3 $20,000 $20,000
No. 17 – Hole halved with par 3s $20,000 Carryover
No. 18 – Josh Duhamel-Kunal Nayyar $40,000 $40,000