Oracle Open World 2016: Sting & Gwen Stefani To Perform – American Authors kickoff Oct. 18-22 conference, with Larry Ellison, Steve Kerr keynotes and more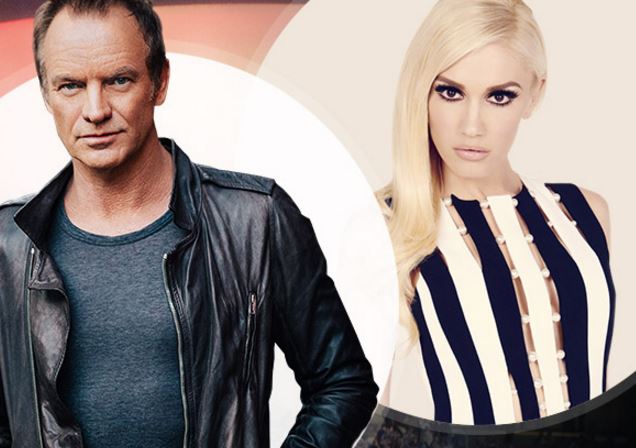 Despite Billy Joel cancelling due to mandatory endoscopic sinus surgery, Oracle Open World is pulling out all the stops and bringing in not one, but two A-list performers, Sting and Gwen Stefani, to headline the annual Appreciation Event at AT&T park on Wednesday, September 21, 2016. With hits from The Police and his solo career, like Englishman in New York, Roxanne, Fields of Gold, and Every Breath You Take, you won't want to miss this night with Sting! With Gwen Stefani performing hits such as This is What the Truth Feels Like, Make Me Like You, Rich Girl, and Hollaback Girl, you'll be on your feet dancing all night. If you register for a full conference package, your ticket to the Oracle Appreciation Event is included.
Aside from the appreciation event, attendees will enjoy a kickoff performance by the American Authors on Sunday the 18th, as well as viewing amazing keynote speeches by Larry Ellison, Executive Chairman of the Board at Oracle and Chief Technology Officer as well as other notables such as Steve Kerr, the head coach of the 2015 World Champion Golden State Warriors. From keynotes to hands-on labs, Oracle Open World will deliver content in many ways to help attendees succeed at their jobs—and in return, grow their businesses. Oracle OpenWorld curates content into targeted programs to help guests get the most from their event experience.
Oracle Open World Keynotes:
CX Central @ Oracle OpenWorld
Whether your focus is marketing, sales, service, or commerce, you need to deliver consistent, personalized customer experiences. Find out how Oracle customers are increasing business agility and delivering ROI through their customer experience implementations.
Data Central @ Oracle OpenWorld
Data is the lifeblood of every modern organization; its use increasingly sets great companies apart. Ensure your company can harness the full power of your data. Learn how leading companies are gaining actionable insight into every aspect of their businesses.
Development Central @ Oracle OpenWorld
In today's world, businesses need to create and deliver engaging user experiences and agile and intelligent business applications. Experience what the most innovative enterprises are doing to accelerate application development and deployment and lead business transformation.
ERP Central @ Oracle OpenWorld
Oracle customers are building the business of tomorrow with Oracle Enterprise Resource Planning Cloud. Equip your workforce with modern ERP and empower them to higher levels of productivity.
HCM Central @ Oracle OpenWorld
Find out how modern HR organizations are creating a great employee experience that serves their customers and the business.
Infrastructure Central @ Oracle OpenWorld
Make the infrastructure choices that are right for your business. Create a strategic IT infrastructure that meets the needs of today while being flexible enough to grow with the business. Oracle customers and partners will share how they have simplified IT and accelerated innovation.
Industry Central @ Oracle OpenWorld
Business is evolving every day. With new apps and technologies being deployed seemingly around the clock, how do you know what you'll be working with tomorrow? There's only one place to find out what's transforming your industry—and what it means for you.
IT Management Central @ Oracle OpenWorld
Win the battle with complexity. Manage and automate your deployments—applications, databases, middleware, hardware and engineered systems—whether in your data center or in Oracle Cloud. Oracle customers will share how they are streamlining and gaining visibility into their IT operations.
SCM Central @ Oracle OpenWorld
Learn how you can gain a sustainable advantage and drive innovation by transforming traditional supply chains into integrated value chains. Hear from customers on the latest trends and successes in supply chain management.
SMB Central @ Oracle OpenWorld
Did you know that 75 percent of Oracle's customers are small and midsize companies? Your business is not too small for Oracle. Join SMB Central and learn more how Oracle applications, technology, and hardware can help you manage your growth.