The A's could only grab one hit in tonight's loss to the Cleveland Indians in a low-scoring match up at home in front of a Friday night crowd of 28,152. Cleveland Indians pitcher, Danny Salazar, only gave up one hit, and one unearned run through 8 innings.
The game looked promising for the Oakland Athletics as the A's scored the game's first run in the third inning.  Mark Canha walked. And when Eric Sogard singled on a line drive to right field, Canha would go to third, where he would score after Marcus Semien reached on a fielding error by third basemen Giovanny Urshela.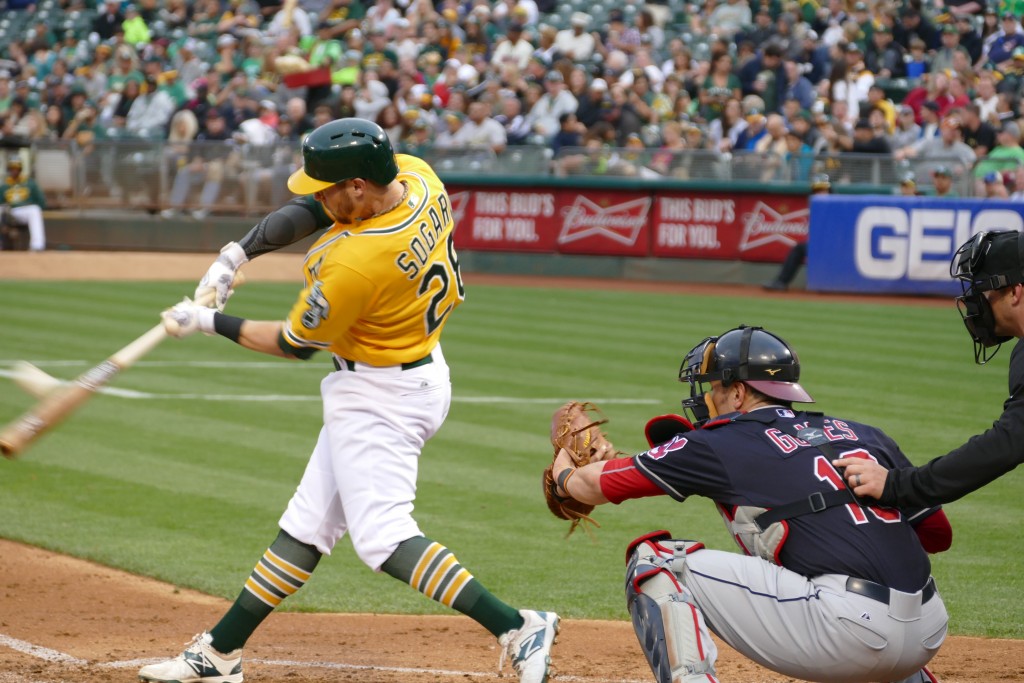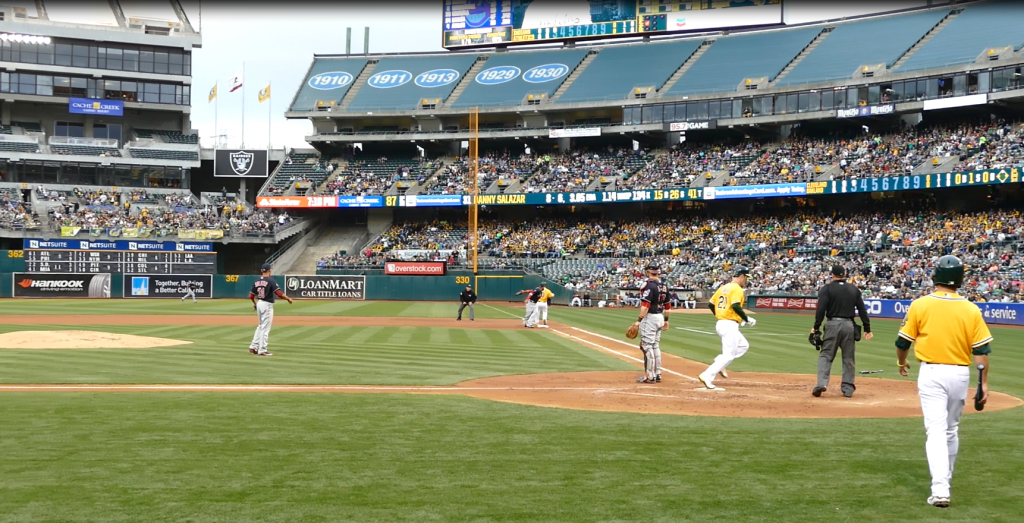 Kendall Graveman started the game and got out of jams many times and turned out a solid start until things started to slightly unravel in the 6th.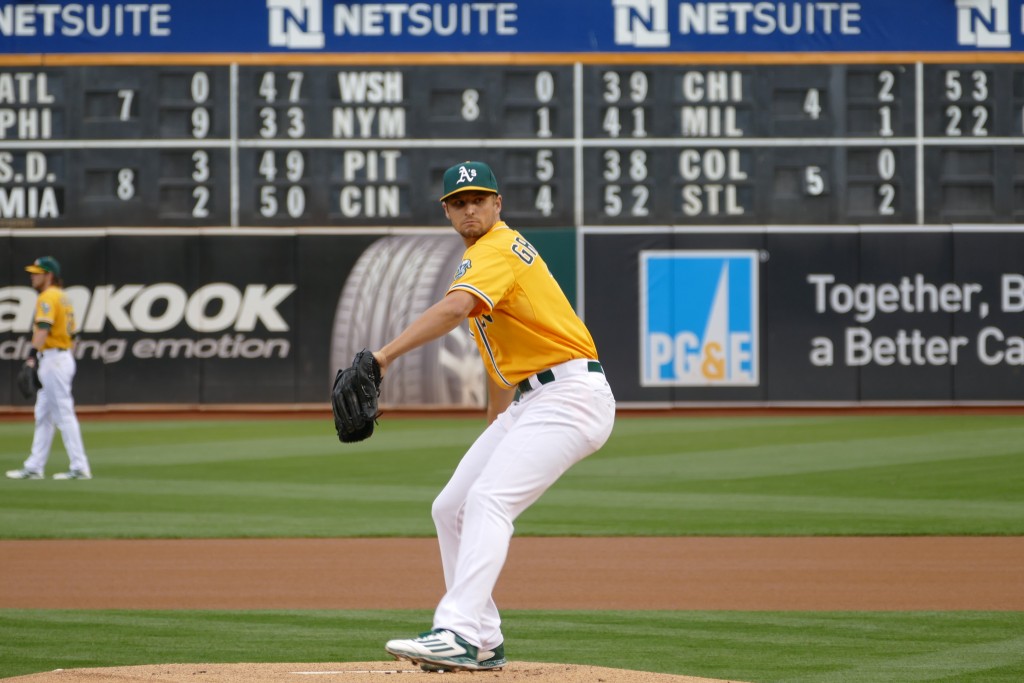 It would stay 1-0 until the 6th inning, when the Indians' Urchela reached on a throwing error by Semien, which allowed Yan Gomes to score. Kendall Graveman would then leave the game and hand the ball over to Fernando Rodriguez. At the top of the 9th, the Indians would take the lead when Michael Bourn, facing reliever Edward Mujica, hit a drive to deep right center field and bounced over the wall for a ground rule double.
The evening started out auspiciously as Oakland A's fans turned out in droves, 28,152, to see the Athletics face the Cleveland Indians during 90's night, a promotional celebration of the music and fads of the decade. Some diehard ticket holders came in overalls, while others danced to popular songs from the Backstreet Boys, Bel Biv Devoe, and even Cher.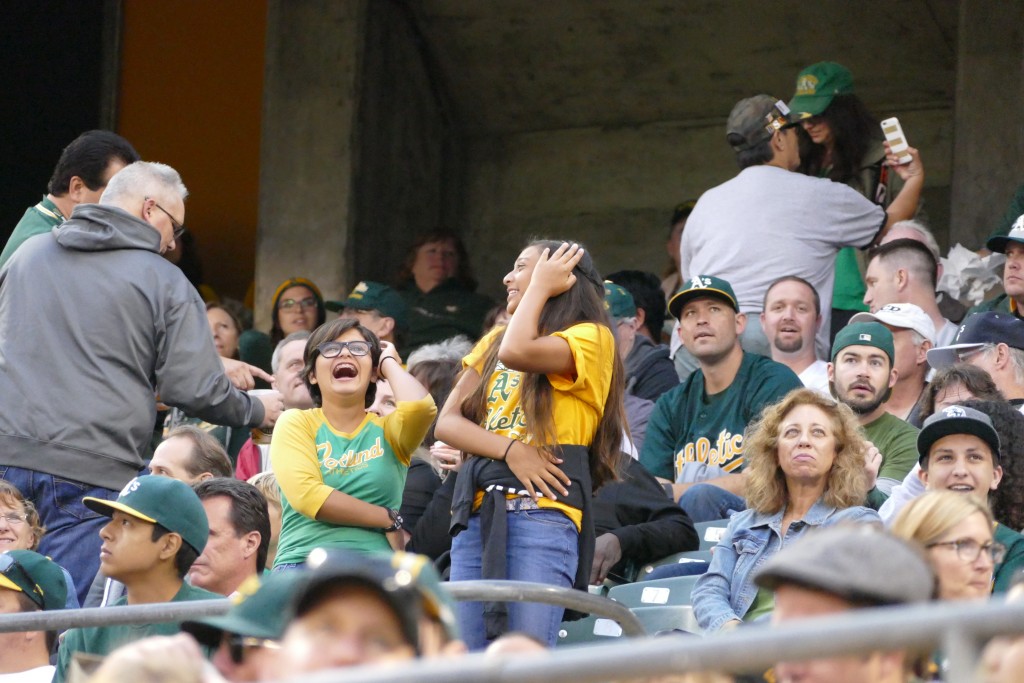 The pre-game atmosphere was fun-filled, and many kids and adults walked away with autographs from their favorite players during batting practice.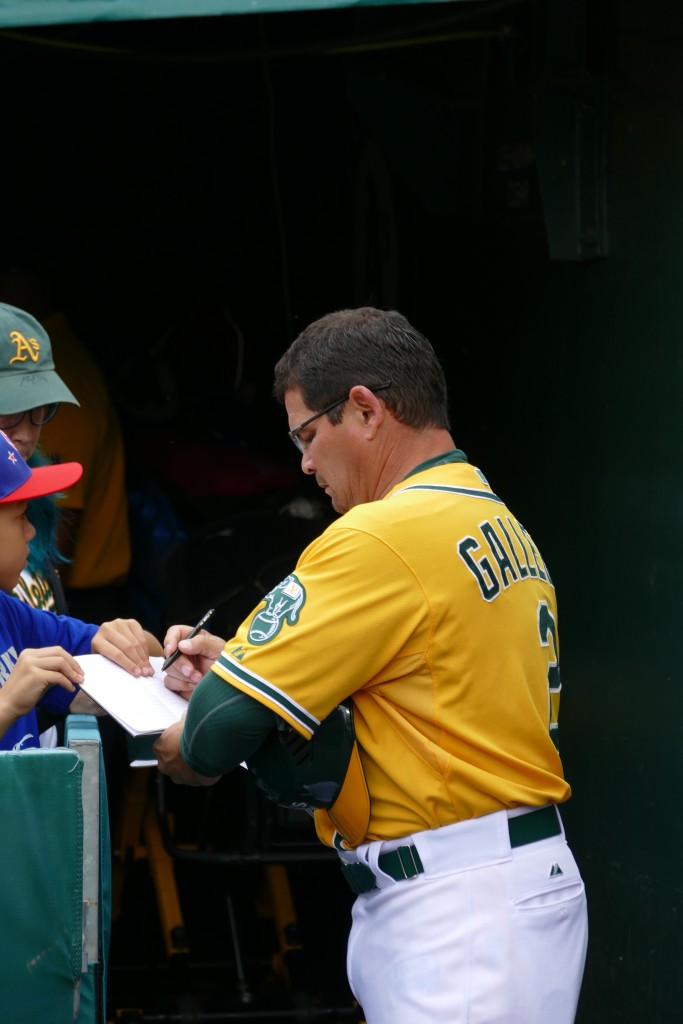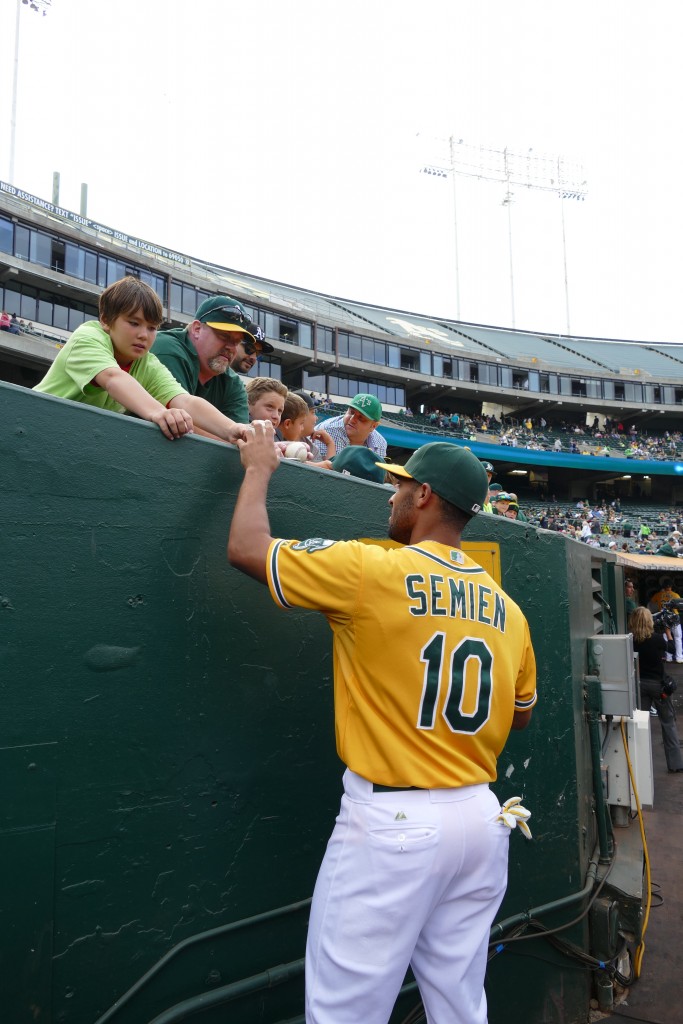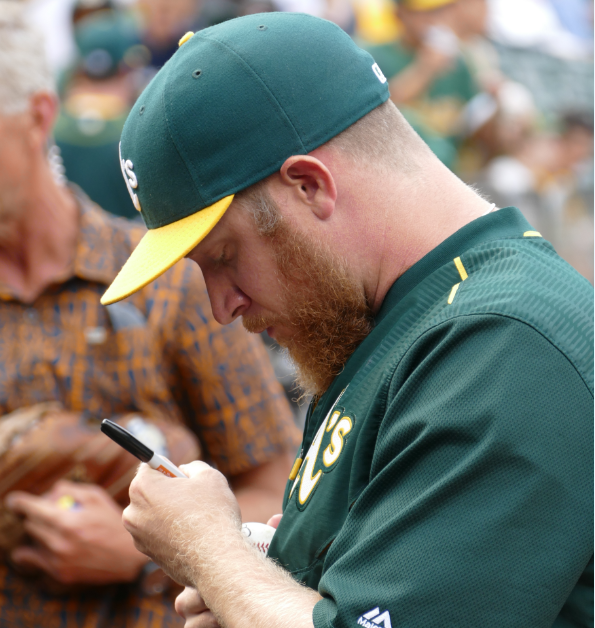 Unfortunately A's stars Josh Reddick and Stephen Vogt were unable to get anything going with their bats this Friday night.