Kevin Durant, Amber Rose join Javale Mcgee Softball Game – This Saturday's Charity event for Juglife  Foundation to feature Miles Teller, G-Eazy, Marshawn Lynch, Draymond Green, Klay Thompson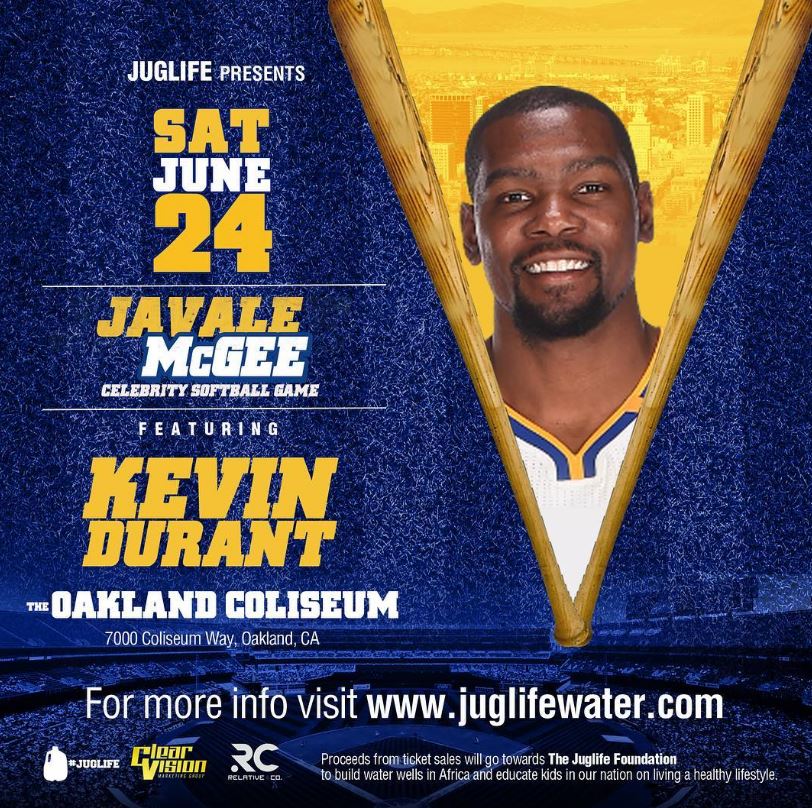 Kevin Durant, Amber Rose,  Miles Teller, G-Eazy, Marshawn Lynch, and nearly all of the Golden State Warriors are set to appear at the 3rd Annual JaVale McGee #Juglife Foundation Celebrity Charity Softball Game at the Oakland-Alameda County Coliseum on Saturday, June 24. The event will benefit JaVale's #Juglife Foundation, which promotes a healthy and active lifestyle by encouraging everyone to drink more water. Doors will open at 1 p.m. for the 2:30 p.m. game. Tickets for this game are still on sale and can be purchased through Ticketmaster. Currently, the over $200 meet and greet tickets  are sold-out.
Several players on the Warriors roster are tentatively schedule to participate, including Matt Barnes, Ian Clark, Kevin Durant, Draymond Green, Andre Iguodala, Shaun Livingston, Pat McCaw, Zaza Pachulia and Klay Thompson. Also scheduled to appear: Actor Miles Teller, Rapper G-Eazy, Oakland Raiders running back Marshawn Lynch, Actor & comedian of the hit show on Comedy Central Workaholics – Blake Anderson, Actor Lakeith Stanfield, American Model & Actress Amber Rose, and Actor & Model Shemar Moore.
#JUGLIFE started as a simple hashtag to encourage people to drink a gallon of water a day. Now #JUGLIFE™ is a brand that promotes a healthy and active lifestyle by encouraging everyone to drink more water. Next to oxygen, water is the most essential element for life; the body cannot survive without water for several days.  Water makes up more than 2/3 of the human body weight. Therefore, we encourage everyone to take the #JUGLIFE™ Challenge by drinking a gallon of water a day.  By taking the #JUGLIFE™ Challenge, it will help every cell and organ function properly in the body, regulate one's metabolism, and reduce the risk of disease. More than 75% of American citizens are not properly hydrated. Experts recommend the normal intake of water should be half of your body weight, but that does not account for extremely hot days or if one is consistently active. The purpose of the #JUGLIFE challenge is to drink more water to stay healthy and hydrated. Therefore, if you are not consistently active, the #JUGLIFE challenge is not for you.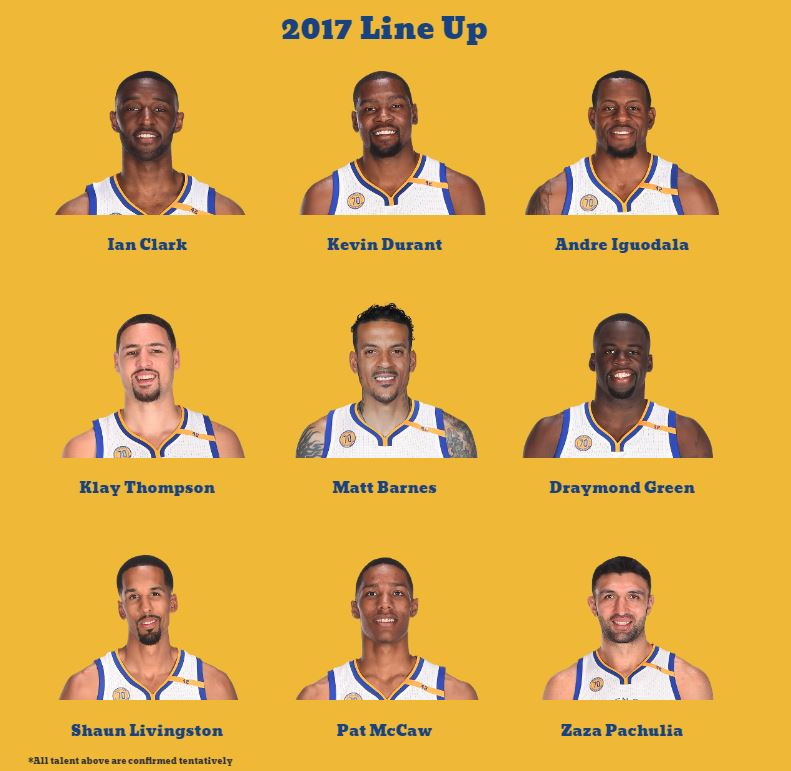 ABOUT THE #JUGLIFE FOUNDATION:
#JUGLIFE Foundation was Co-Founded by NBA star JaVale McGee, and Kez Reed.  The #JUGLIFE Foundation consists of educators and concerned citizens who believe in the importance of healthy living. We encourage children to drink more water instead of soft drinks, teach children the value of being active, exercising and eating healthy. The foundation puts an emphasis on teaching children innovative ways to save water and build water wells.  Through the efforts of #JUGLIFE, our first water well was built in Matugga, Uganda to provide clean water to a school with over 500 children. The goal of the foundation is to increase awareness and educate society on the importance of drinking water on a daily basis for healthy living.