Addams Family Reboot? Christina Ricci "I Would Be Down!" – Ricci, Who Amazingly Channels Zelda Fitzgerald in Amazon's Z: The Beginning of Everything, Tells All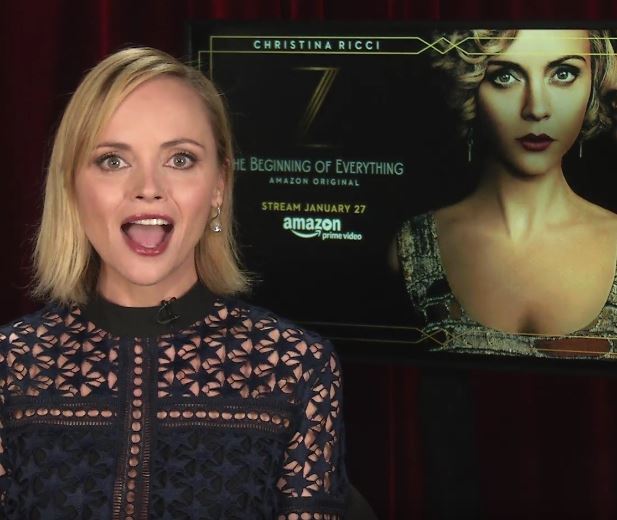 Ricci produces and stars in the Amazon original series "Z: The Beginning of Everything," . Christina talks to Bay Area HQ about the broad appeal of the show, especially for women. She appears nude in this series, and shared what was completely new for her about filming a scene in her "birthday suit" this time around. Watch the interview (above) to hear, in her own words, what she thinks about an Addams Family reboot and more!
In the biography series, which Ricci sourced and co-developed, she plays Zelda Sayre Fitzgerald, the brilliant, beautiful and talented Southern Belle who becomes the original flapper and icon of the wild, flamboyant Jazz Age in the 20s. The show begins before she meets the unpublished writer F. Scott Fitzgerald, and moves through their passionate, turbulent love affair. Amazon will air "Z: The Beginning of Everything" on January 27, 2017.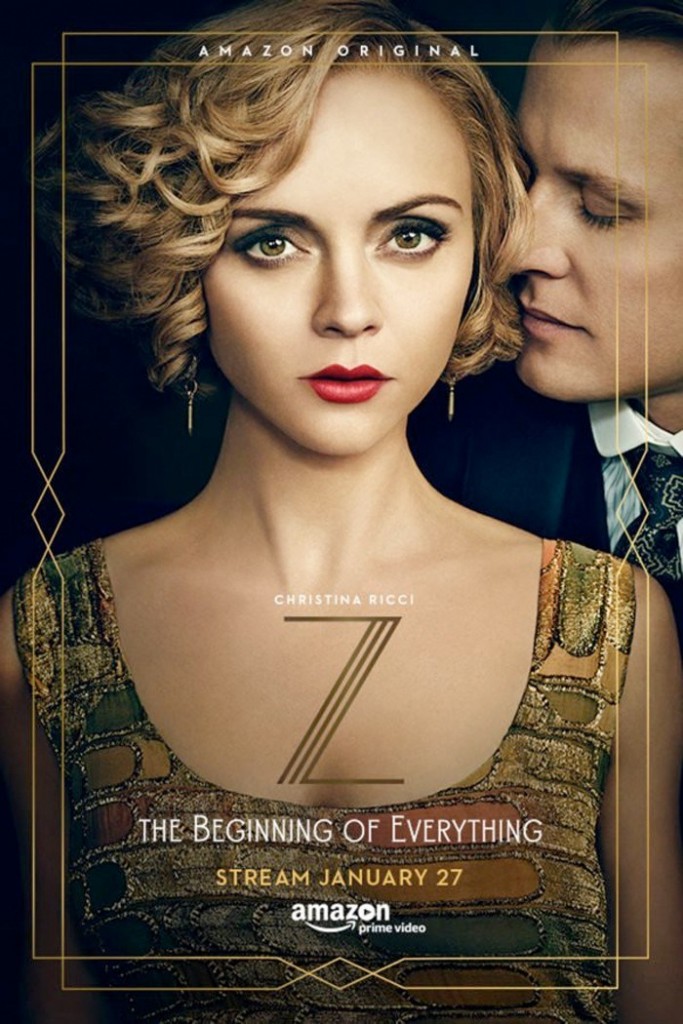 Golden Globe®, SAG®, and Emmy® nominee Christina Ricci is one of Hollywood's most respected actors whose talent and vision are exemplified in both her acting and producing projects. Ricci has received great acclaim in various roles including Ang Lee's ensemble film, "The Ice Storm," co-starring Kevin Kline, Sigourney Weaver, Joan Allen, and Elijah Wood. She then went on to star as Dedee Truit, in the scathing comedy "The Opposite of Sex," with a performance which won her the Best Actress Award at the Seattle Film Festival. Ricci was also nominated for a Golden Globe® Award, an American Comedy Award, and an Independent Spirit Award for Best Actress for her role. Ricci starred as Layla' in Vincent Gallo's "Buffalo 66," earning a National Board of Review Best Supporting Actress Award for her combined efforts in "The Opposite of Sex," "Buffalo 66" and John Water's "Pecker."
Other film credits include Declan Donnellan and Nick Ormerod's "Bel Ami," Larry and Andy Wachowski's "Speed Racer;" Mark Palansky's"Penelope;" Craig Brewer's "Black Snake Moan," a critically acclaimed performance in Patty Jenkins' "Monster," opposite Academy Award® winner Charlize Theron; Wes Craven's "Cursed," Woody Allen's romantic comedy "Anything Else," and a memorable cameo in Terry Gilliam's "Fear and Loathing in Las Vegas." Additionally, Ricci starred opposite Johnny Depp in Tim Burton's "Sleepy Hollow," winning the Blockbuster Entertainment Award.
At age eight, Ricci made her professional acting debut in "Mermaids" in the pivotal role of Cher's youngest daughter and Winona Ryder's sister. Ricci won over audiences and critics alike with her portrayal of the strangely adorable Wednesday Addams' in "The Addams Family" and the sequel "Addams Family Values." She went on to star in the 1995 summer hit  "Casper." For that, Ricci received the NATO ShowEast Star of the Year Award and the Star of Tomorrow Award from the Motion Picture Booker's Club for her strong performances and the $100 million-plus box office successes of "Addams Family" and "Casper."
Ricci's television credits include ABC's "Pan Am;""Ally McBeal;" "Grey's Anatomy," for which she received an Emmy® nomination; as well as "Saving Grace" and "The Good Wife." In 2016, Ricci earned a SAG Award® nomination for her role as the title character in the Lifetime limited television series, "The Lizzie Borden Chronicles".
In theatre, Ricci made her Broadway debut in "Time Stands Still" and starred off-Broadway in "A Midsummer Night's Dream."
Ricci serves as the National Spokesperson for the Rape, Abuse & Incest National Network (RAINN) and is a member of the organization's National Leadership Council.
Z: The Beginning of Everything is the captivating story of Zelda Fitzgerald – told from her point of view – and one young woman's extraordinary life between the two World Wars. Creative, ambitious and bold, Zelda Sayre (Christina Ricci) is determined to escape the conservative confines of her home in Montgomery, Alabama, and find excitement and happiness in a glittering city far away.
"Z: The Beginning of Everything" Cast List
 Christina Ricci……………………………………….Zelda Sayre
David Hoflin………………………………………….F. Scott Fitzgerald
David Strathairn………………………………………… Judge Anthony Sayre
Kristine Neilsen ………………………………….Minnie Sayre
Jamie Anne Allman..…………………………….Tootsie Sayre
Holly Curran……………………………………….Tilde Sayre
Corey Cott……………………………………………Townsend Martin
Jordan Dean………………………………………..Ludlow Folwer
Natalie Knepp……………………………………..Eugenia Bankhead
Christina Bennett Lind………………………..Tallulah Bankhead
Sarah Schenkkan………………………………..Eleanor Browder
AJ Cedeno…………………………………………..John Sellars
Maya Kazan ………………………………………..Livye Hart
Jim True-Frost…………………………………….Max Perkins
Matt Malloy……………………………………….Harold Ober
Talia Balsam………………………………………Anne Ober
Lucy Walters……………………………………..Edna St. Vincent Millay