Lily Collins Channels Her TEEN NICK Red Carpet Skills! – EXCLUSIVE Interview: Lily Collins Channels Her TEEN NICK Red Carpet Skills! Watch the  Rule's Don't Apply Actress in San Francisco Talk 50's Hollywood, San Francisco, Phil Collins, Warren Beatty, & More!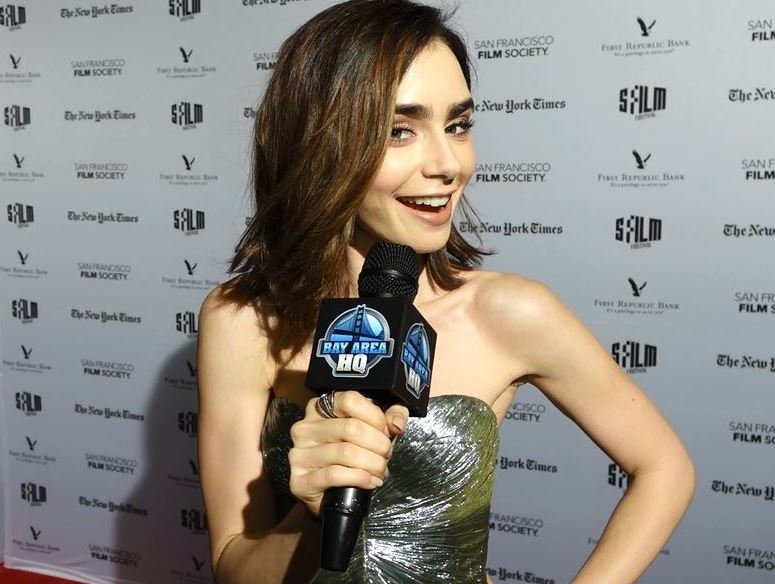 Bay Area HQ caught up with the legendary actor, writer, and director Warren Beatty who was all smiles as both he and Lily Collins arrived at San Francisco's Castro Theatre for the San Francisco Film Society Screening of Rules Dont' Apply, coming to theatres on Wednesday, November 23rd, just in time for the Thanksgiving weekend. We talked to Lily about what her dad, Phil Collins, thought of her singing in the trailer for the film, as well as her love for 50's Hollywood, and asked her to take over red carpet hosting duties for Bay Area HQ. Check out the video above!
An aspiring young actress (Lily Collins) and her ambitious young driver (Alden Ehrenreich) struggle hopefully with the absurd eccentricities of the wildly unpredictable billionaire (Warren Beatty for whom they work. It's Hollywood, 1958. Small town beauty queen and devout Baptist virgin Marla Mabrey (Collins), under contract to the infamous Howard Hughes (Beatty), arrives in Los Angeles. At the airport, she meets her driver Frank Forbes (Ehrenreich), who is engaged to be married to his 7th grade sweetheart and is a deeply religious Methodist.
Their instant attraction not only puts their religious convictions to the test, but also defies Hughes' #1 rule: no employee is allowed to have any relationship whatsoever with a contract actress. Hughes' behavior intersects with Marla and Frank in very separate and unexpected ways, and as they are drawn deeper into his bizarre world, their values are challenged and their lives are changed.
Director(s): Warren Beatty
Producer(s): Warren Beatty, Arnon Milchan, Brett Ratner, James Packer, Steve Bing, Ron Burkle, Frank Giustra, Steve Mnuchin, Sybil Robson Orr, Terry Semel, Jeffrey Soros, William D. Johnson, Christopher Woodrow, Molly Conners, Sarah E. Johnson, Jonathan McCoy
Writer(s): Warren Beatty
With: Alec Baldwin, Warren Beatty, Annette Bening, Haley Bennett, Candice Bergen, Matthew Broderick, Dabney Coleman, Lily Collins, Steve Coogan, Alden Ehrenreich, Taissa Farmiga, Ed Harris, Megan Hilty, Oliver Platt and Martin Sheen